ChristmasGifts.com bobuCuisine Surprise Gift Contest with Five Winners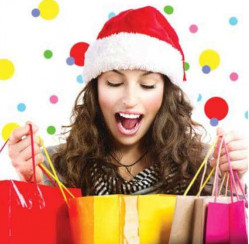 It is time for another yet another Christmas giveaway from ChristmasGifts.com , but this time, there will be five winners! The giveaway will be a surprise gift, just in time for you to add one more present for someone on your list, or you can keep it for yourself! Five lucky winners will receive a surprise product from bobuCuisine, the place for premium kitchen products with peaceful and healthy design for the modern kitchen. See the contest instructions below to learn how to win!
bobuCuisine is a company that makes kitchen tools, but ensures that the addition of these products to your daily routine results in a healthier lifestyle. They specialize in products that will improve your mind, body, and everyday living. From glass teapots to fruit-infusing water pitchers, this site has everything you need to start the new year off right, especially if your resolution is to get healthier. You can buy them for yourself, or if you are one the five lucky winners, you can win something for free! Keep reading to find out how to win!
Here Is How to Win:
Go to our website at ChristmasGifts.com.
Browse the gifts and find one that you really like.
Click on the gift, then scroll all the way down to the comment section, and leave a comment telling us why you like it, who you would buy it for, what you would use it for, etc.
That is it! You're entered! Maximum of 5 entries per person.
Additional Rules
Contest is open to residents of the United States only.
You must have a valid email address.
Last day to enter is December 23, 2017 at 11:59 PM EST
Five winners will be drawn at random.