Christmas Shopping Made Easy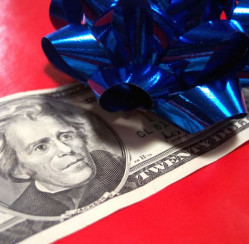 It's that time of year again! If you haven't noticed, the Christmas shopping season starts earlier and earlier every year. That's okay by me though, because with seven children, it seems like I can never get started early enough. In fact, sometimes it takes me all year long to shop for Christmas gifts.
Sometimes I think my husband has it easy. He absolutely hates to shop for Christmas gifts so he waits until the day before Christmas, asks me if all of our holiday shopping is finished, and goes on about his merry way humming his favorite Christmas tune! While his way is definitely the easier way out, it is also NO FUN! I do have to admit, however, thoughts of all those congested aisles, blowing snow and frigid temperatures, long lines and grouchy, overworked cashiers give me nightmares at times. That's why I decided to make things easy when it comes to shopping for gifts. It's taken me a few years to get it down, but I think this year my method has been finely tuned enough that shopping for Christmas gifts will be a cinch.
If you are ready to share in my excitement, and want to learn a few tips to make Christmas shopping easier, then grab a few of those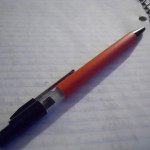 Christmas cookies and a cup of coffee. I'll get out my master plan.
Before you begin your hunt for the perfect Christmas gifts, it is absolutely essential that you get your paper and pen ready- you've got some planning to do!
Make a list of all of the people you plan to shop for this holiday season. Be sure to leave plenty of space for jotting down ideas.
Add a minimum of two interests, hobbies or ideas for each person on your list. Add new ideas for gifts the minute you think of them, or trust me, you will go completely blank when it's time to shop for Christmas gifts.
Create a Christmas gift shopping budget and allow for a little wiggle room in case you find something you just can't live without.
Use websites like Christmasgifts.com to help you come up with unique gift suggestions. Unlike big box stores in your neighborhood, Christmasgifts.com has access to some of the most unique items on the planet.
Begin your Christmas shopping as early as possible to avoid issues with shipping delays, out of stock items, and impossible returns in the event that your order isn't what you had hoped for.
Be sure to check processing and shipping deadlines, and allow plenty of time for complications to arise.
Don't forget the Christmas cards or opt for personalized gift messages that can be included with your gifts.
Remember to order plenty of gift wrap and gifting supplies so you are sure to be prepared.
Don't be afraid to purchase items for yourself as well this time of year. After all of this Christmas planning and shopping, you deserve it!
Does the hustle and bustle that is associated with traditional Christmas shopping ramp up your spirit? Or does it make you want to go hide your head in the snow? Have you ever done all of your holiday shopping online?
Creative Commons Attribution: Permission is granted to repost this article in its entirety with credit to ChristmasGifts.com and a clickable link back to this page.