Chill out! We've Got the Best Christmas Gift Ideas for Teens Right Here!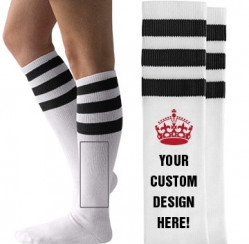 You've raided every "cool" store at the mall; and a few that weren't so cool. You've scoured the internet, eavesdropped on conversations, and even asked other teenagers for ideas. After months of diligent spy work, racking your brain, and fighting through crowds of hundreds of other parents and grandparents who are painstakingly searching for the same type of gift as your are, you're about to give up. Before you give in and let your frustration get the better of you, however, as your teenager would say- "chill out"! Take a deep breath, pour a cup of coffee, and relax. The best Christmas gifts for teens are all right here!
Unique Christmas Gift Ideas For Teens
Create memories with a gift certificate or membership package! Think about activities your teenager enjoys. Whether it's boating, tanning, riding roller coasters, bowling, or watching movies, chances are there is a membership or gift certificate that will allow them to do it for free!
Give your teenager an experience he or she will remember for a lifetime! Experience gifts are not only unique, but they create memories that last a life time. Purchase experience gifts for things like a ride in a race car, a hot air balloon ride, flying lessons, rock climbing, sky diving, white water rafting, snorkeling, or just about any other type of adventure. Experience gifts are available throughout all regions of the United States, so you don't have to worry about massive travel expenses.
Although they are a bit more materialistic, electronics seem to be a hit with almost every teenager! Go for the name brands and the newest models/ designs when selecting electronics, however. Teenagers are typically less tolerant of off brand or phased out items.
If your teenager is a college student, think practical. College students are frequently struggling to juggle school with work, and often can't afford the things they need. Pay their rent for a month. Buy them a month's worth of groceries. Bake up some homemade goodies. Prepare a variety of home cooked meals that can be frozen for fast preparation between classes. Create a care package that includes essential items.
Although most teenagers truly appreciate new clothes, let's face it; unless you're the coolest parent ever to walk the face of the earth, it's probably not a great idea to pick out your teenager's clothing. Instead, purchase a gift card to their favorite store. If you're not sure which store to choose, purchase a prepaid credit card so your teen can choose for himself.
Tickets to a concert, sporting event, or other type of performance are almost always a sure thing with teenagers. Just remember to purchase more than one, since teenagers rarely like to go it alone.
Sentimental gifts can be a great way to show your teenager that you appreciate his or her increasing maturity. Give personalized items like engraved jewelry boxes, journals, or picture frames. Autographed items like baseballs, footballs, and concert or movie posters are excellent meaningful gifts as well.
Instead of trying to choose one gift that will knock your teens stockings off, combine multiple gifts that are based upon a theme (favorite activity, movie star. performer, etc).
If you've got more ideas for Christmas gifts for teens, jingle our bell! We'd love to hear from you!
Creative Commons Attribution: Permission is granted to repost this article in its entirety with credit to ChristmasGifts.com and a clickable link back to this page.