Bring the Romance Back this Christmas with These Great Gift Ideas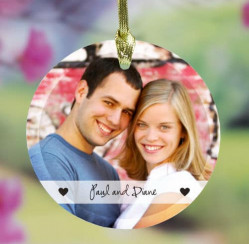 Let's face it. That toaster you gave her for Christmas last year was probably not one of the most romantic Christmas gifts you could have thought of. The roses you bought her the year before? Well, she liked them, but they really didn't bring that twinkle to her eyes that you love so much. You've got to do something to bring some romance into her life. It's time to get creative! Make this Christmas one that she will never forget!
Romantic Christmas Gift Ideas:
Women love to be spoiled. A gift certificate to a quality spa is a wonderful way to show that special lady in your life how much you adore her! If a day at the spa simply isn't in your budget, consider creating your own spa at home. Purchase candles, bubble bath, massage oils, and a bottle of her favorite wine.
A romantic adventure is a gift that will steal her heart! Plan a romantic weekend at a peaceful bed and breakfast, a secluded cabin in the mountains, or on a cruise ship. Take her on a hot air balloon ride, a helicopter ride, or even a private plane ride! More budget conscious romantic Christmas gifts include things like a train ride through the countryside, a wine tour, or even exploring a few caverns. An alternative idea is to create a romantic adventure at home! Spread a blanket in front of the fireplace, and create a romantic indoor picnic featuring her favorite fruits and holiday treats, or prepare an exotic candle light dinner.
Show her how much she means to you by giving her a personalized gift that carries sentimental value. Have a pair of wine glasses etched with your names, give her a journal with a romantic poem or quote engraved into the cover, or have a nice picture frame engraved with your names and include a photo of you together.
Consider a gift that keeps giving throughout the year. Purchase a membership to a gift of the month club, twelve months of free tanning, a membership to the local country club, a certificate for free gym membership, personal training sessions, gourmet cooking lessons, art classes, etc. Not only is this type of gift typically budget friendly, but your loved one will be reminded of you throughout the year.
Donate to her favorite charity in her name. Show her that you care about what is important to her by setting up monthly donations to the cause of her choice.
While romantic Christmas gifts are always appreciated, sometimes the actual gift isn't as important as the presentation!
Create a treasure hunt. Write down a series of clues on small sticky notes or pieces of paper, with each clue leading to the next hidden clue. The last clue will direct her to her gift.
Put a small gift like jewelry inside a box or container. Place that container inside another container, and repeat the process until the last container is enormous. For added fun, place a rock or brick inside the container to add weight, or a few jingle bells for sound.
Arrange multiple gifts that are of the same theme in a basket or nice keepsake container, and present them as one massive gift.
We would love to hear your romantic gift ideas!
Creative Commons Attribution: Permission is granted to repost this article in its entirety with credit to ChristmasGifts.com and a clickable link back to this page.