Best Mom Christmas Gift Ideas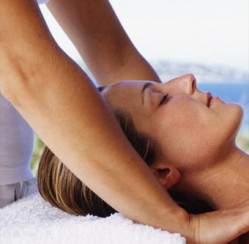 Mom. She was always there with cooling hands and chicken soup when your fever got out of control, or to offer bandages and kisses after your bicycle wreck, right? Wasn't that mom who always had a shoulder for you to cry on, and a cookie or two, when you had your heart broken, failed a test, or were simply just down in the dumps? Let's face it, moms will always have a special place in our hearts that can not be filled by anyone else. That's why it is even more important to present her with a gift that shows her how much you love and appreciate her this Christmas.
When it comes to mom Christmas gift shopping can be a high pressure task to say the least. Not only do you have to search for a Christmas gift that she doesn't already have, but you have to find something she will adore as well. After all, if mom isn't happy, nobody's happy, right? Don't let shopping for your mom intimidate you this holiday season. We've put together a few of the best mom Christmas gift suggestions you'll find anywhere in order to take some of the pressure off of your adventure.
Get personal with a gift that is customized especially for her. There is a wide variety of personalized gifts available on the market today, so finding something that touches your mom's heart shouldn't be too difficult. From personalized photo frames, wall art, and jewelry boxes to wine glasses, trinkets, and even blankets, the list of personalized items just goes on and on. Be sure to order your customized items early to ensure ample time for personalization and delivery.
Give your mom an experience that she will treasure forever with an experience gift certificate. Whether you choose to present her with something like a day at the spa, tickets to a special event or show, or something more adventurous like a hot air balloon ride, an experience gift is something that will create lasting memories that you mom is certain to cherish. Experience gifts can be ordered anytime throughout the year, but one great perk about them is that they make wonderful last minute gifts since the certificates can often be printed at home or even emailed.
For a mom Christmas gift that is even more unique, you might consider combining a collection of items based upon a certain theme that matches her interests. Does your mom love to bake or prepare special dinners? Combine items like unique utensils and tools to make her hobby more simple and fun and place them inside a group of mixing bowls to create a one of a kind gift basket. Other themes you might consider include things like movie night, home spa, or scrap booking.
Show your mom you're thinking about her throughout the year with an "of the month" club membership! Have her favorite wines, chocolates, cheeses, fruits, or even flowers delivered right to her door every single month, and give her a gift that keeps on giving! If your budget won't allow for a monthly delivery, other options exist as well.
If you're a mom and have received a special Christmas gift, or you've given your own mom something really unique, let us know! We'd love to hear from you.
Creative Commons Attribution: Permission is granted to repost this article in its entirety with credit to ChristmasGifts.com and a clickable link back to this page.