Batteries Not Allowed: Traditional Christmas Gifts for Kids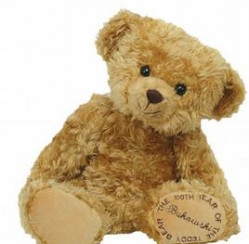 It seems like I have had somebody's kids around me nearly all of my life. Even before I had kids, I had kids I think. One of the best parts about buying Christmas gifts for kids that didn't belong to me was that I could buy the noisiest, most irritating gifts- preferably with at least 100 small pieces included and batteries that never wore out, and I could send them home with the parents. I remember laughing until I cried as parents would call me and beg me not to ever do that again!
Now that I am older, and I have been raising kids of my own for so long, I try to behave myself around the holidays. After receiving a few of "those" gifts for my own kids in acts of revenge from my beloved friends and family members, I finally decided to tone things down. Sometimes it is easier said than done however. Have you been to the toy section at your local big box store lately? Did you remember your ear plugs? I am not kidding- almost everything available for kids these days requires batteries and makes noise. Those toy manufacturers must have one heck of a sense of humor!
In order to find more "parent approved" Christmas gifts for kids, I started shopping online. Not only can I find everything I need with the click of my mouse, but I don't have to battle the chaos at the toy section anymore. If you are looking for less intrusive Christmas gifts for kids this holiday season, check out what I found at Christmasgifts.com. Believe me- not only will the kids be happy, but the parents will thank you as well.
If you've got a little artist on your holiday shopping list, this Personalized Coloring Advent Placemat is a great idea. Laminated on both sides for easy cleaning and durability, this washable mat is sure to provide a little distraction for little ones who are anxiously awaiting Christmas. It's decorated on the front with a bright Christmas scene and a personalized greeting from Santa, and the back displays the same outlined image that is ready and waiting for your budding artist to color. Be sure to buy washable colors!
An excellent choice for those little ones who are just learning to spell their names, these Puzzle Name Stools are not only educational, but they offer loads of fun and they are useful too. Crafted from sturdy ponderosa pine or maple, these stools are designed to hold up to years of climbing, sitting, and playing. Personalize yours with the single name (up to 11 characters) of your choice.
Remember when dolls were soft and cuddly instead of being manufactured from hard plastic and dangerous small parts? Well get ready to do the happy dance, because not only are they back, but they look just like your favorite little girl when you personalize them with your choice of skin tone, hair color and even the colors of her dress. These Christmas Rag Dolls are certain to be a keepsake your little girl will treasure for a lifetime.
What were your favorite childhood gifts? Do you still have them?
Creative Commons Attribution: Permission is granted to repost this article in its entirety with credit to ChristmasGifts.com and a clickable link back to this page.