3 Ways to Budget for Christmas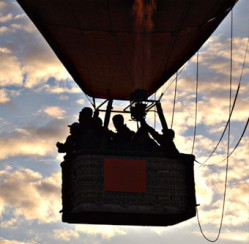 Everyone loves getting Christmas gifts. However, spending it for the holidays isn't as fun. This is especially true if you are looking to find a large scale Christmas present. Since Christmas is only six months away, here are 3 ways to budget for Christmas.
Invest in a prepaid card. Companies like American Express feature Serve which is a prepaid card to help you avoid credit card debt. Another Option is SmartyPig.com. Anyone who opens an account can get a special savings card which will pay you 1% every time you use it. Since the amount is prepaid, there is no interest or debt. Cards like this, come in handy when you are shopping for one of a kind experience gifts.

Have your gifts shipped to your destination. Many of us will travel out of town for the holidays. Instead of bringing the gift with you on the plane, you can have it shipped to the recipients destination from the place you find your gift. This can keep travel costs at a minimum. Better yet, if your loved one can't be there for Christmas, planning ahead will show them that your thinking of them as well.

Save up now. Many banks offer special bank accounts to put money aside for Christmas. There usually is no fee to do so but it's always good to check with the bank first. If opening a savings account is too much of a commitment for you, another option is to create a bill for yourself. We pay bills all the time, but many people forget to pay themselves. Even putting aside $50 dollars a month can make a difference between coming out ahead and worrying when January arrives. When we set aside our money, it will help us to find the ideal and unique Christmas gift.
Share with Christmasgifts.com
How do you plan on budgeting for Christmas this year?