2015 Christmas Gift Ideas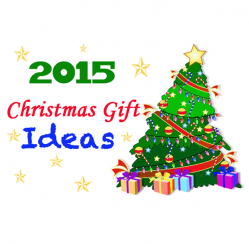 If the thought of searching through crowded aisles for generic gifts at your local discount store or breaking your Christmas budget at the specialty shops downtown has got you seeing red, then you've come to the right place. Maintain your sanity, keep some green in your wallet, and make Santa proud this holiday season with these 2015 Christmas gift ideas.
2015 Gift Ideas for Christmas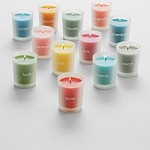 Year of Wishes Candles
Light up her life and make all of her wishes come true with these elegant Year of Wishes Candles. Each candle is designed to bring thoughts of inspiration and encouragement to that special lady every month of the year.
$49.00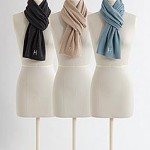 Women's Cashmere Scarf
If you're searching for a Christmas gift for the woman who enjoys sophistication and style, this luxurious cashmere scarf is certain to bring warmth to her heart this Christmas.
$69.30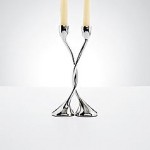 Twist Candlesticks
The perfect gift for that special couple on your list, these exquisite intertwined candlesticks symbolize love, friendship and solidarity. Excellent for young couples and the older crowd alike.
$60.00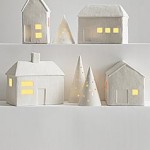 Porcelain Luminaria Village Set
This delicate winter village set will bring warmth and magic to your loved one's holiday decor this Christmas. Includes 7 tealight candles and 7 village pieces to create a magical winter wonderland.
$75.00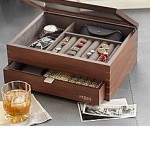 Personalized Wood Accessory Valet
An elegant and sophisticated gift for the man in your life, this solid walnut valet offers an abundance of features to help him keep his prized possessions organized. Personalize it for that special touch.
$69.99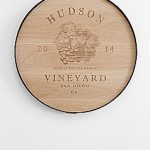 Personalized Vintage Collection Wine Cellar Sign
This personalized sign is one of our most unique 2015 Christmas gift ideas. Designed to look like an old wine barrel, the sign adds the perfect touch to that wine enthusiast's decor.
$100.00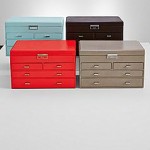 Personalized Large Leather Jewelry Box
If that wonderful woman in your life has an abundance of precious pieces, this luxurious leather-wrapped jewelry box will make the ultimate gift.
$119.99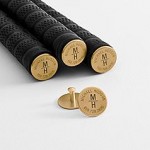 Personalized Golf Link Toppers
These custom engraved golf link toppers are designed to fit most standard golf clubs and are sure to be a hole in one with that golfer on your list this Christmas.
$35.00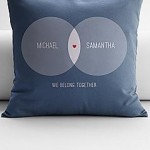 Personalized Couple's Diagram Throw Pillow Cover
The perfect gift for those newlyweds on your list, this personalized pillow cover is certain to be treasured for years to come. Choose from a variety of colors and match any decor.
$36.00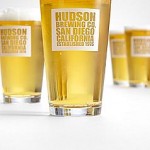 Personalized Brewing Co. Pub Glasses
That beer lover on your list will love to add these personalized pub glasses to his home bar or man cave. Personalize with any name, city and state, year, and unique graphics for one of a kind glasses he's certain to adore.
$59.00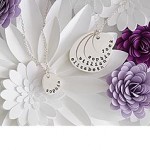 Hand Stamped Mother + Children Necklace
This hand stamped Mother + Children Necklace is one of our most heartwarming 2015 Christmas gift ideas for that special mom or grandma on your list. Personalize up to four discs to create a unique family keepsake.
$59.00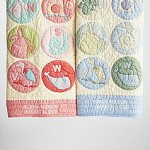 Alphabet Animals Keepsake Quilt
If you've got a little one or a mother to be on your list this Christmas, this heirloom quality alphabet animals quilt is an excellent gift. With animals that represent each letter of the alphabet, this quilt is not only cuddly, but a wonderful learning tool as well.
$99.00
Do you have more great 2015 Christmas gift ideas? Tell us about them in the comments section below!
Creative Commons Attribution: Permission is granted to repost this article in its entirety with credit to ChristmasGifts.com and a clickable link back to this page.