Tips to Make the Most of Your Christmas Budget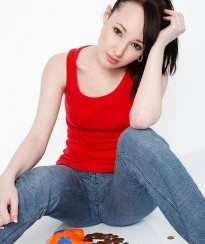 Regardless of how hard I try to prepare, it always seems that my Christmas budget ends up being a lot smaller than I would like. I always plan to save, don't get me wrong. But unexpected car repairs, appliance replacements, and all-out emergencies tend to come from out of nowhere every year, and it's always my Christmas spending stash that suffers.
A couple of years ago, I experienced a holiday season that was particularly tough. It seemed that nothing could go right financially that year, and when the Christmas season came around, I began to panic. How do you buy gifts for seven kids with around $100 and a few stale cracker crumbs in your pocket, after all? After I got done pouting and feeling sorry for myself, I decided to look for a solution. With a little creative thinking, my bah-humbug went away, and my kids got to experience one of the best Christmases in the history of Super Elf.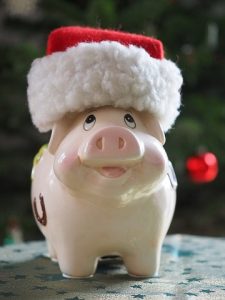 Make Every Penny in Your Christmas Budget Count!
Whether you're experiencing a few financial woes this holiday season, the lint in your purse is heavier than your wallet, or you'd just like to find creative ways to maximize your Christmas budget, I'd like to share a few tips to help you out.
Grouping Items Together: A Christmas gift basket is a creative way to make those dollars stretch. Consider purchasing a single special gift, and then surround it with less expensive items based on a theme. Arrange everything in a festive container, colorful bucket, or unique treasure box to make a gift basket filled with surprises.
Experiences: Sometimes memories are much more special than physical gifts. Consider planning an exciting outing like a trip to the zoo, an amusement park, or even a free concert this year.
Homemade Gifts: Create handmade gifts with items you already have. Scrap wood or metal, a little paint and some tiny trinkets can become wonderful holiday masterpieces. You could even make tasty holiday treats! Get the kids involved and create wonderful holiday memories when you make things together.
Family Gifts: Consider purchasing one nice gift for the family to share, and then supplement with less expensive gifts for each individual. You'll encourage quality time and make everyone feel special at the same time.
Is your Christmas budget Scrooged this year? How will you make every penny count?
Creative Commons Attribution: Permission is granted to repost this article in its entirety with credit to ChristmasGifts.com and a clickable link back to this page.