Personalized Christmas Gift Ideas with a Touch of Fun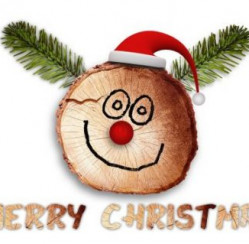 We all love giving gifts that are custom created, but coming up with fresh personalized Christmas gift ideas each year can be a little tough. While customized coffee mugs, scarves and jewelry are all wonderful ideas, sometimes we want to just step away from the ordinary. Reach out to our loved ones with something new and exciting. Maybe give them a gift that will make them laugh. So we don our favorite ugly Christmas sweater, straighten our Christmas stockings, and warm up the sleigh to prepare for our journey.
After dodging all of the flying reindeer, dashing through the snow, and slip-sliding through that crowded parking lot, you think you have finally made it. As you approach that aisle with all the personalized gifts, however, your heart sinks. There you are, facing all of the same old, ordinary custom gifts that you saw last year. And the year before. And probably the year before that. So now what?
Once again, Super Elf is here to save the day. And as soon as I straighten my super-duper elf cape, I'll show you some really cool personalized Christmas gift ideas that are completely unique! Grab your mug of cocoa, and I'll meet you there!
Fun Personalized Christmas Gift Ideas for 2016
Check out these fun ideas for personalized Christmas gifts and bring some holiday cheer to your loved ones this season!
Santa Bobblehead: These unique gifts from BobbleMaker feature your loved ones as Santa! Submit a photo of your recipient, and a one of a kind figurine that looks just like him or her will be created. Select an image with a fun facial expression for even more laughs!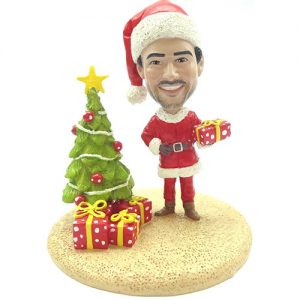 Spoiling is My Game T-Shirt: Perfect personalized Christmas gift ideas for her this year, these customized t-shirts from GiftsForYouNow feature that special spoiler's name, and even include the names of all of her fans. Grandma would love this one!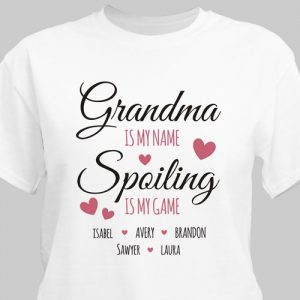 Custom Pet Bobble Snow Globe: Unique gifts for those pet lovers on your list, these custom snow globes from Custom Bobble Snow Globes are a great way to preserve fun memories of his or her four legged friend! Capture that pet's personality when you specify the pose, and even add unique "snow".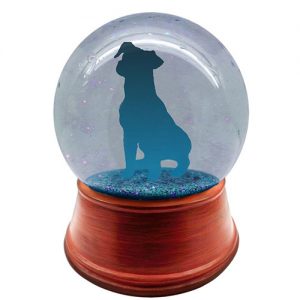 Which one of these fun Personalized Christmas gift ideas is your favorite? Enquiring elves want to know!
Creative Commons Attribution: Permission is granted to repost this article in its entirety with credit to 
ChristmasGifts.com
 and a clickable link back to this page.