How to Buy Personalized Christmas Gifts for the One You Love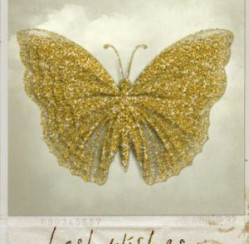 There aren't too many types of presents that are more meaningful to your sweetheart than personalized Christmas gifts. When you have a gift custom created, or personalize it in some way, it demonstrates to your significant other that you took extra time finding the right gift. And that you really thought about him or her when you purchased the item. In the old days, most personalized items were either handmade by the giver, mass produced by large chain stores (only featuring the most popular names, of course), or extremely expensive to purchase- usually taking a long time to create.
Almost anything can be personalized these days. And the cost is often not as expensive as you might think! In fact, many, high-quality Christmas gifts come with FREE personalization included. Some products offer monograms or names. Others even enable you to include a personalized message, special verse, or touching sentiment.
Buying Personalized Christmas Gifts Like a Pro
If you are considering purchasing personalized gifts for the one you love this holiday season, here are a few tips to have you shopping like a pro in no time.
Characters Allowed: Before you get your heart set on a special sentiment or even the full name of the one you love, be sure to do your research. For starters, you should find out the number and type of characters that are allowed. In addition to alphabetical letters and numbers, many products can be personalized with unique shapes or other characters. Sometimes only specified fonts or colors can be included.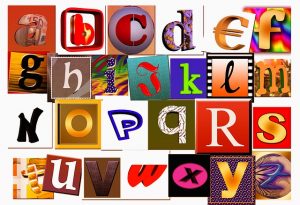 Location of Personalization: It would be a good idea to find out where the personalization will be placed. Is it something that can only be done to the inside or outside of a piece? In a corner or on an edge? Will your personalization be in the form of a note or greeting card that is to be included with your gift?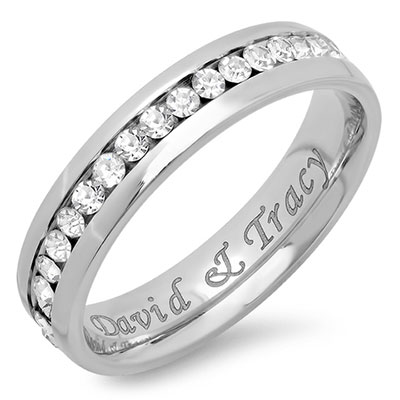 Cost: Many items are personalized FREE of charge, while others require a fee. Still others offer additional personalization for a little extra charge.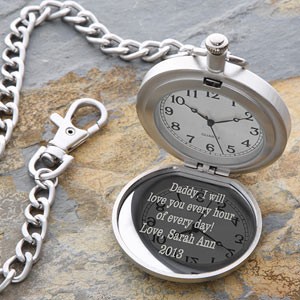 Where to Buy Personalized Gifts
You don't want to trust just anyone with the personalization of a gift for your loved one. Shop only reputable merchants and buy high-quality items. A couple of our favorites are the Engraved Silver Pocket Watch from Personalization Mall or the Embroidered Sherpa Blanket from GiftsForYouNow.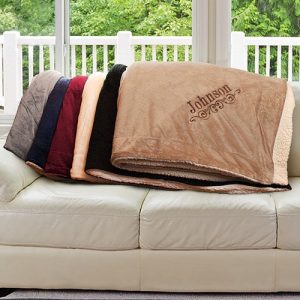 Will you buy personalized gifts for your loved ones this Christmas?
Creative Commons Attribution: Permission is granted to repost this article in its entirety with credit to ChristmasGifts.com and a clickable link back to this page.