Hanging Out with Santa at Christmas in Ice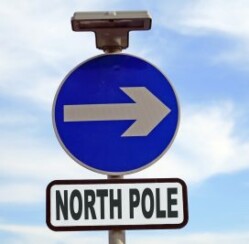 Looking for a fun way to celebrate Christmas this year? How about a trip to the North Pole? North Pole, Alaska that is. Christmas in Ice is a 501 nonprofit organization that offers visitors a winter wonderland for kids of all ages. The organization supports ice carving artistry and education. It also oversees an ice park that is entirely run by volunteers.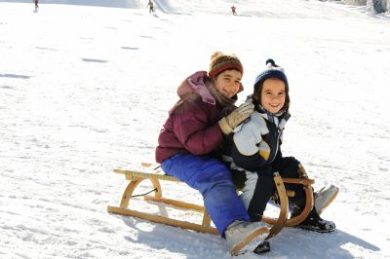 What does Christmas in Ice Offer?
The park is Christmas themed and offers ice slides, a maze, indoor craft opportunities, a gift shop, and ice sculpture displays. It is right next to the Santa Claus House gift store. So, many come to get a glimpse of Santa at work at Santa Claus House and play in the park's Elf's Icy Playground. The playground offers a place to warm up and a skating rink. Sledding is encouraged, and visitors can purchase sleds at the park or bring their own if they wish.
Christmas in Ice's Events
The park hosts community events such as BP's Community Picnic, and a military appreciation day during its six weeks business season. The park welcomes children of all ages and school tours learn about the beauty of ice carving. This year, young visitors may learn about Christmas traditions from all over the world, and see Santa on Christmas Day. After Christmas, Santa will countdown the New Year with the park's visitor.
Skilled ice carving artists from all over the world create beautiful and detailed ice sculptures for the public to enjoy, during the park's season. Christmas in Ice has been featured on the Travel Channel as well as The Today Show!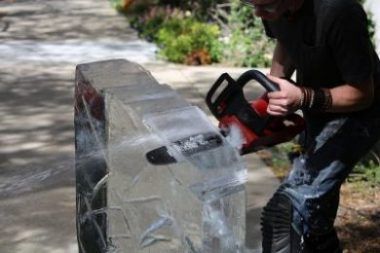 The Ice Carving Competitions!
This year, Christmas in Ice will host three ice carving competitions beginning in late November, as well as an amateur event for new budding artists. The competitions are broken down into three categories; single block carving, multi-block carving, and junior ice carving, visitors are welcome to watch the events. Visitors are encouraged to take photos and share the art form of ice sculpting. The displays are lit beautifully during the cold Alaska nights.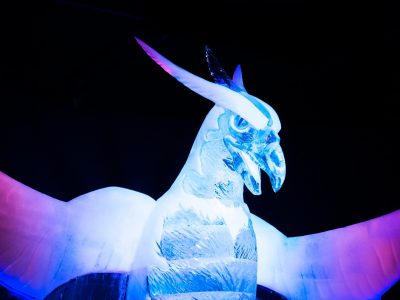 When does the Park Open?
The park will open on November 26, 2016, and will close on January 8, 2017. Those six weeks will be the only time to visit the park. There is an admission fee, but children under 6 get in for free. Visitors to the park are encouraged to dress for the weather. The suggestions include snowsuits, gloves, winter boots, and warm hats. Christmas in Ice is a unique Christmas experience that allows families to visit Santa just in time for the holiday. So, book that flight to Alaska!
Christmas in Ice is located at 125 Saint Nicholas Dr, 99705 North Pole, Alaska. The organization has a Facebook page and a website. They accept donations to maintain the park; the information is on their website. The organization celebrates the beauty of the season in a magical and memorable way. Add this holiday-themed park to your bucket list this Christmas season! After all, how often do you get the chance to hang with Santa?!
Creative Commons Attribution: Permission is granted to repost this article in its entirety with credit to 
ChristmasGifts.com
 and a clickable link back to this page.