Christmas Traditions for Your Busy Life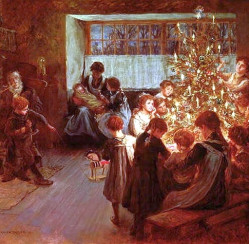 Christmas is a wonderful time filled with gifts and festivities. For many of us, though, Christmas time is so much more. The Christmas traditions we observe create lasting memories as well as new beginnings. They bring excitement to the faces of the little children, and they warm the hearts of the older crowd. Unfortunately, the busy lifestyles we follow from day to day and developments in technology have made personal Christmas traditions a thing of the past for a lot of families. But it doesn't have to be this way! For the holiday season 2016, let's take a look at a few ideas that can bring traditions back to life. Perhaps you will even share a few ideas of your own.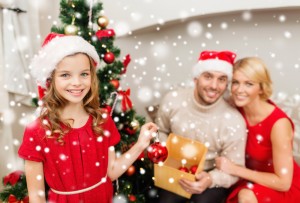 Christmas Traditions that Warm the Heart
Some of my warmest memories of Christmases past are those that include friends and family. But finding time to get together and create lasting memories in this day and age can be tough. What do the elves say? Set aside a single day just for you and your loved ones this year. Turn on your favorite Christmas music, blow the dust off of those much loved Christmas decorations, and make some Christmas candy or Christmas cookies. Once you have finished cleaning up, end the evening with a Christmas story.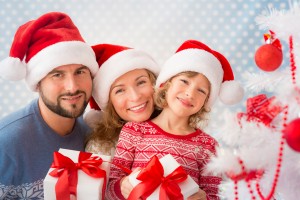 Christmas Traditions that Share the Wealth
While it's true that material things are not the meaning of Christmas, it's important to remember that some types of Christmas gifts can really make a difference during the holidays. Simply contributing to the heating bill for someone in need, leaving a few groceries or Christmas gifts for the kids on the porch of that mom who is struggling, or even delivering those old blankets, coats and shoes to the shelter downtown can mean so much. If you are fortunate enough to have a little extra this year, be sure to share the wealth!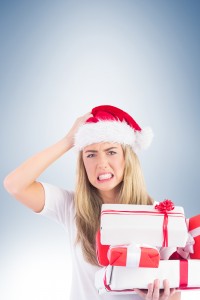 Christmas Traditions to Put a Song in Your Heart
Christmas time can be very difficult for some- especially if they have recently lost someone dear, are struggling financially, or simply going through some hard times. But you have the power to bring a ray of sunshine and hope into their lives- if only for a day. Take a friend to lunch, make a new Christmas tradition of caroling or seeing a movie, or even take a walk on the beach.
What types of Christmas traditions, both new and old, do you celebrate?
Creative Commons Attribution: Permission is granted to repost this article in its entirety with credit to ChristmasGifts.com and a clickable link back to this page