Christmas Sweets Exchange Part 2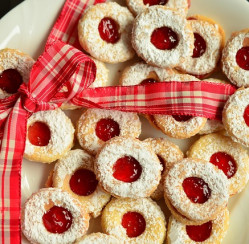 There are so much delicious options for Christmas treats, that here are more wonderful holiday cookies that are ideal for a Christmas Cookie Exchange. For those who don't know a Christmas Cookie Exchange is a type of Christmas party where the guests bring batches of cookies to trade. It is a creative and fun time for any baker.
The previous post Christmas Sweets Exchange featured holiday classics like sugar cookies, lebkuchens, and shortbread. This time around there are even more cookies that will make Santa's mouth water!
So without any further delay, here are even more tasty and easy to trade Christmas cookies.
Russian Tea Cakes (AKA Snowballs)
Tea cakes in general are a welcome sight during the holidays. They are normally biscuit like, meaning they are crunchy and often nutty. Russian Tea Cakes are sometime known as "Snowballs" because of the powdered sugar coat.  These cookies are great pairing with hot chocolate or warm cider.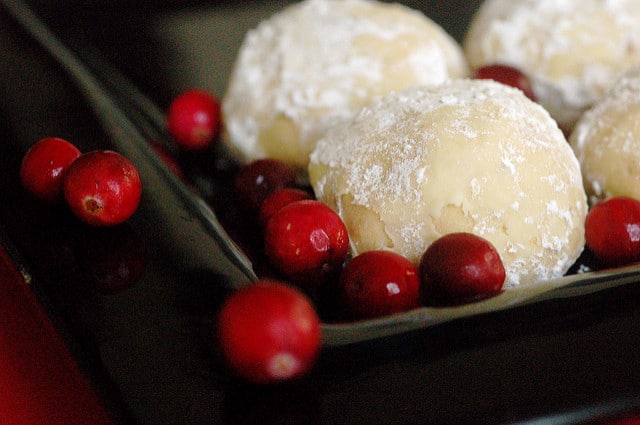 Hidden Treasure Cookies
A hidden treasure cookie is a fairly versatile recipe. Classic versions normally feature cherries, nuts, or caramels baked in the center. However a simpler version is based on a typical peanut butter cookie dough that is molded around miniature candy bars and then baked.
Young kids thoroughly enjoy the  sweet surprise in the center of these cookies.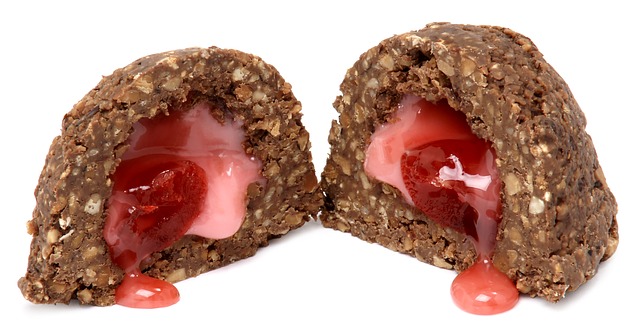 Gingerbread
No other cookie is as associated with the Christmas season more than an old fashioned gingerbread. Bakers make beautiful candy covered houses out of it and gingerbread men stand guard over Santa's cookie plate every Christmas Eve.  These cookies can be cut into numerous Christmas shapes with cookie cutters. Then the finished cookies are iced and decorated with bits of candy.
They are a classic symbol of the Christmas season and an instant hit every year!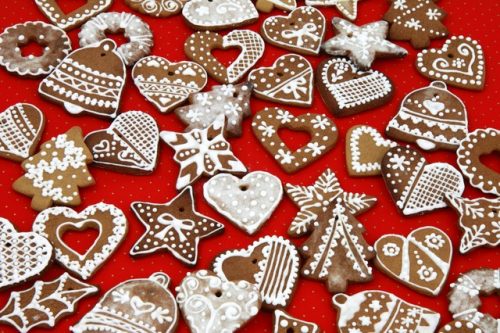 Spritz Cookies
A Spritz cookie is soft buttery cookie dough that is pressed through a cookie press. They can be made into trees, ribbons, wreaths, and stars. Then colored sugar and sprinkles can be added for that extra holiday flare. Creative bakers have also been known to use food coloring to tint the dough for a bright colored Christmas cookie platter.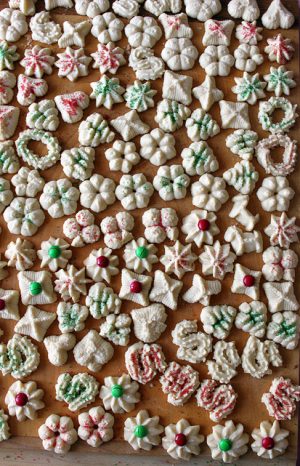 More Holiday Treat Options
Not everyone is a baker, but that doesn't mean you can't enjoy a cookie exchange. There is the classic fudge, dipped pretzels, and marshmallow treats, but other options include:
Divinity (Traditional or Flavored)

Peppermint Bark

Peanut Brittle
The holiday season is known for it's classic flavors and colors. Cookie exchanges are a great way to share those flavors and colors and as you can see there are dozens of choices to bring to the party and your own take on these holiday treats.
Creative Commons Attribution: Permission is granted to repost this article in its entirety with credit to ChristmasGifts.com and a clickable link back to this page.