Add a Little Flavor to the Festivities with Holiday Food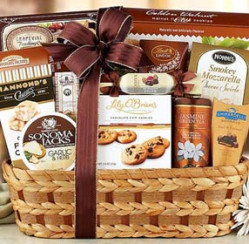 One of my favorite things about the Christmas season has definitely got to be the holiday food- and I have the waistline to prove it! The magnificent aroma of Christmas cookies, holiday candy, and other festive flavors fill my entire home from November through January. Cheerful Christmas gift baskets offer mouthwatering goodies the whole family shares, and boxes of gourmet chocolates complement my own homemade treats. The sweets aren't the only tempting tastes that penetrate my holiday home, however. Special spices, sensational sauces, and savory dishes that are reserved especially for the holiday season are served almost daily.
Sadly, many people are so busy trying to keep up with their busy schedules, that they don't get to enjoy many of the heavenly holiday food items of the season. But fortunately it doesn't have to be this way! You can add the fantastic flavors of Christmas to the tables of your loved ones and even your own with Christmas gift baskets and other unique food gifts this year.
Gourmet Gift Baskets
Forget about buying those meagerly filled gift baskets at the local discount store. The amazing packages at Pro Gift Baskets are a much better deal. With exquisite Executive Gift Baskets for that excellent boss, Corporate Extravaganza baskets for your coworkers, and even an elegant Mrs. Fields Cookie Gift Tower for the family, Pro Gift Baskets have holiday food for everyone on your list.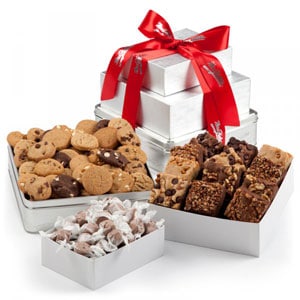 Spice Things Up This Holiday Season
Baby it's cold outside, and it's time to kick up the heat! Danny Cash has the ultimate Holiday Heat Gift Pack to really warm things up. Each gift pack includes three 5 oz. bottles of hot sauce that are perfect for simmering your favorite meat, adding a little sizzle to those ho-hum veggies, and topping off your other holiday food dishes. An inferno in a box, these sauces are unique Christmas gifts for him or her this holiday season.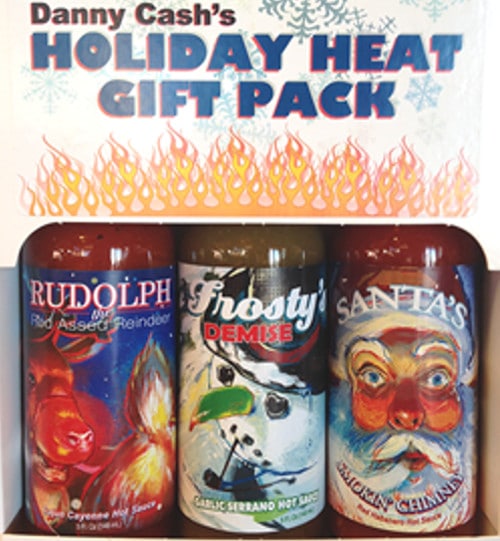 The Flavor Just Keeps Coming Back
Don't confine your loved ones to only enjoying wonderful foods during the holidays. Send a monthly gift subscription from Clubs Galore, and keep the flavor of holiday food coming back month after magnificent month. With a wide variety of club choices and a new selection with every delivery, your recipients can indulge until their hearts are content. Be sure to check out the variety of the month club for those pickier recipients!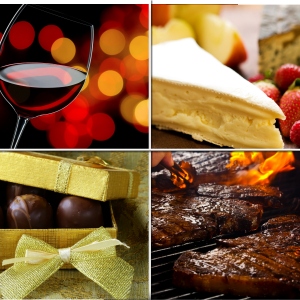 What is your favorite holiday food?
Creative Commons Attribution: Permission is granted to repost this article in its entirety with credit to ChristmasGifts.com and a clickable link back to this page.