5 Cool Christmas Presents for Your Boyfriend This Year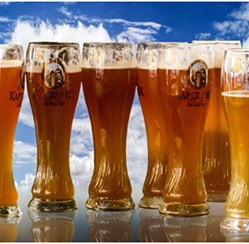 If you're already mentally planning this year's Christmas presents, there is a very good chance that you're stumped when it comes to your boyfriend. Some men will outright tell you what they want for Christmas, and some have no opinion or preference. It may be easy to plan his gifts if he has very distinct, specific interests, like taxidermy or French antiques. If his interests are pretty standard, it may be best to stick to an ordinary, yet unique, gift that is functional and can be appreciated. Instead of buying some shot-in-the-dark present, here are some ideas that your boyfriend is sure to love.

All-Natural Hygiene Kit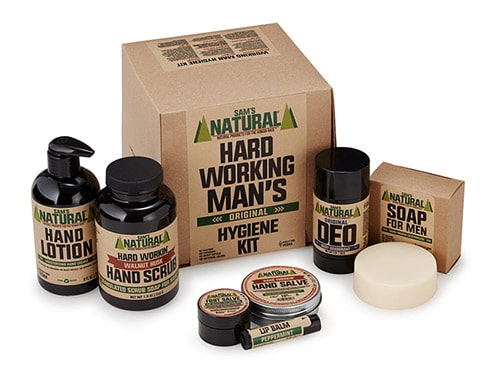 This manly hygiene and grooming kit from Uncommon Goods is a way to pamper him and keep him looking (and smelling) spiffy. Made with all-natural ingredients, the set includes a walnut scrub, deodorant, hand salve, soap, hand lotion, foot salve, and peppermint lip balm. Once the wintry weather comes, he'll be glad to have this bundle ready to use, without all of the harsh chemicals, additives, and artificial ingredients that are found in other products. As an added bonus, he'll also be ready for your family's Christmas party.

Craft Beer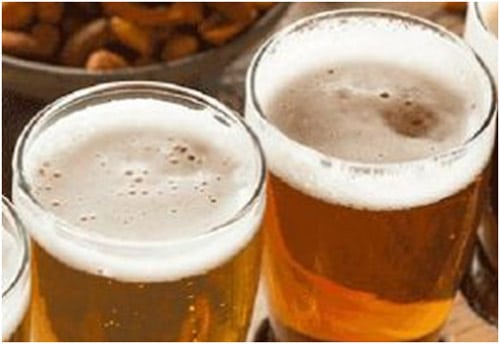 If your boyfriend is a fan of craft beer, the perfect Christmas gift for him would be this Craft Beer of the Month Club. Each month, he will receive a 12 oz. can or bottle of beer from microbreweries across the country, all with unique flavors and all of the best quality. (Plus, shipping is completely free in the continental U.S.) Another bonus gift to go alongside would be these personalized pub glasses as the perfect addition to his man cave, and they will make his beer experience that much more special.

Cigar Humidor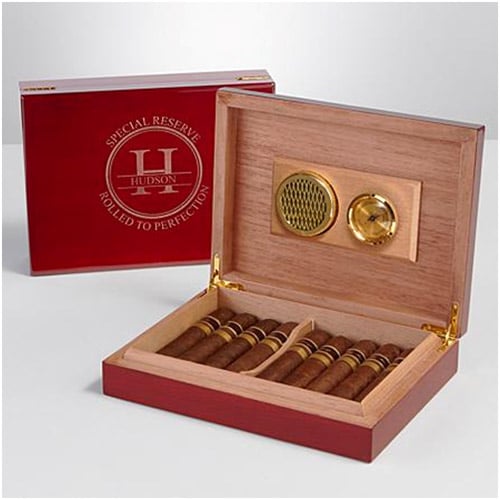 Many usually non-smoking men enjoy a cigar every once in a while, whether it be saved for special occasions, holidays, formal events, or parties. This piano wood cigar humidor from Gifts.com gives him a special, safe place to keep and preserve his cigars, complete with a humidifier and a hygrometer. Holding up to 60 average cigars, the wood is also engravable and can be personalized with his name. To get him started, throw in this premium cigar assortment.

Candles From Home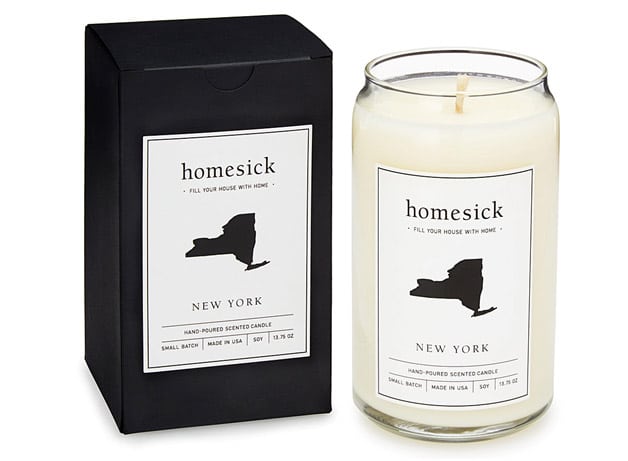 If your boyfriend now lives in a different state than where he grew up with his family, he would love these candles of scents from home, especially if he isn't able to make it home for Christmas. Made from soy wax, these state-themed candles from Uncommon Goods are hand-poured, and are scented with notes of different fruits, flowers, spices, and other elements that each state is known for. This would be the perfect Christmas gift for your significant other if he had to relocate for work or school, and needs a bit of nostalgic comfort from home for the holiday season.

Stock Car Experience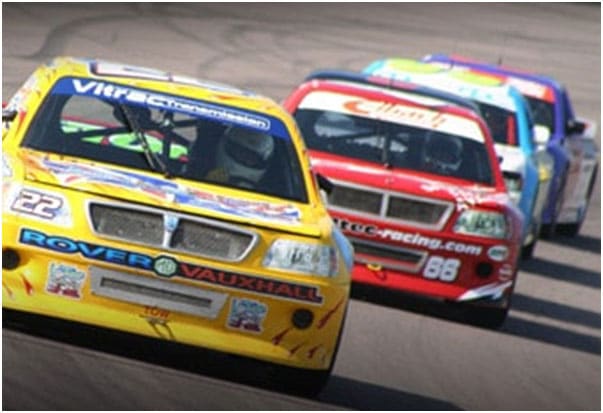 What guy wouldn't love the chance to drive a stock car? With the help of an instructor, your boyfriend can learn how to safely drive one of these powerful machines, and get behind the wheel for the experience of a lifetime. The only downside would be finding a Christmas gift to top it next year!

Did you get your boyfriend his ideal, or not-so-ideal, Christmas present last year? Share this post and let us know what he thought in the comment section below!

Creative Commons Attribution. Permission is granted to repost this article in its entirety with credit to ChristmasGifts.com and a clickable link back to this page.