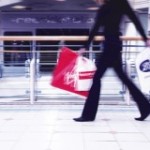 Last Minute Gifts at Christmastime
Every Christmas holiday is special. Some Christmas events have as little as 10 people and others will have as much as 50. No matter the size, there's always one person who's running the show and making sure everyone is enjoying themselves. But many people tend to procrastinate. That's why it's imperative to find the ideal last minute gift. Last Minute Gifts That...
The Ultimate Christmas Gift
The Ultimate Christmas Gift. Give the gift of flight. Your Gift of a hot air balloon ride gift certificate will be talked about, remembered and treasured as a lifetime memory. Imagine yourself, your best friend or family member floating effortlessly across the countryside and ascending into the ethereal regions of the sky in a brilliantly colored balloon. We are sure you will agree with us and...