Gather Round for a Christmas Eve Campout!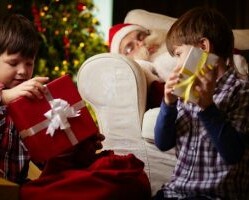 Every child enjoys the excitement and magic of waiting for Santa Claus. Why not make this high energy time an opportunity to have a fun themed evening? A creative way to spend Christmas Eve is to have an indoor campout right in your living room!
A Christmas Eve campout is a great family tradition, even long after your little ones stop believing in Santa Claus. Planning a Christmas Eve Campout can be as simple or as theatrical as you want.
The first things you need for any Christmas Eve Camp Out are of course: sleeping bags, Christmas music to dance to, and campfire food. Good examples of campfire food would be pigs-in-a-blanket, indoor s'mores, and dirt pudding. You can serve dinner at "the campsite," or wait to move to the sleeping bags after dinner.

The Theatrical Approach
The theatrical take on this tradition is fun and requires some forethought. Once you get to the sleeping bags, watch a favorite Christmas movie. Or, take turns telling each other what your favorite thing was from the year, it could be anything. Then have the kids play holiday games, while you clean up the dishes.
Once you finish the dishes, have, the kids come into the kitchen to make "reindeer food" for Santa's reindeer. An online search will give you lots of "recipes" for reindeer food, and most of them are going to involve oatmeal, sugar, and crushed candy. While you and the kids are mixing up the reindeer food, somebody else could be outside leaving hoof prints on the front lawn.
After you make the reindeer food, go back to the campsite and play a game or watch another movie. If your kids enjoy music, you can sit and listen to Christmas carols on the radio. If you feel like cutting a rug, encourage your kids to dance with you.
Later on in the Night
As the evening wears on, prepare a plate of cookies and a glass of milk for Santa and leave a jar of reindeer food too. Then, the kids bed down for the night, and you wait for them to go to sleep.
Now, depending on how confident you are in your stealth abilities, you can let your kids sleep right next to the Christmas tree. Make sure you unplug it once they fall asleep. When the kids are asleep,  bring out the pre-wrapped gifts and arrange them near the tree or just in a corner if you're afraid of waking them up. Eat the cookies and toss the reindeer food, before you bed down in your sleeping bag for some sleep.
In the morning your kids will wake up and see Santa has come! Direct them to the hoof prints outside and get right to Christmas Day activities!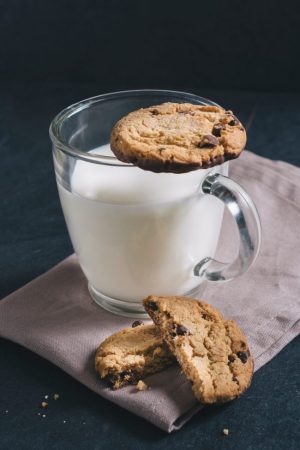 The Simple Version
The theatrical version of this tradition is very involved. Some parents will even go as far as to dress as Santa. However, a simpler version of this includes all the family time, but none of the plotting. You can simply have a fun family campout, prepare a plate of cookies for Santa, eat them after the kids go to sleep, and lay out your Christmas gifts.
Whichever version you like is up to you. Remember, this tradition can be observed even after "the Santa years." Also remember, this is only fun if your kids are sound sleepers. So, use your best judgment on whether this tradition is for you.
So, have we sparked any memories of Christmas Eve? Tell us about your favorite Christmas Eve!
Creative Commons Attribution: Permission is granted to repost this article in its entirety with credit to ChristmasGifts.com and a clickable link back to this page.