Wonderful Gifts for the Women in Your Life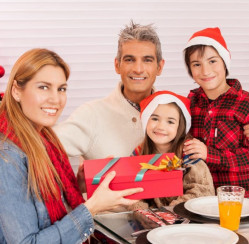 If you are like me, you have likely heard the men in your life say something to the effect that it's impossible to know what women really want. What they don't understand, however, is that women are really very easy to please. We don't need exotic gifts, or presents that put men in debt. Sometimes, it is the simple things in life that please us the most. If you have a special woman in your life and you are tired of crowded shopping malls, understocked specialty shops, and the whole real-world shopping experience in general, you have come to the right place.
ChristmasGifts.com offers a wide variety of unique Christmas gifts for women, an abundance of terrific gift ideas and suggestions, and links to some of the most out of the ordinary gift shops on the planet. You can complete all of your shopping from the comfort of your home while browsing in your pajamas- you won't even need to comb your hair for this one. And as an added perk, we've decided to start you off with a few of our favorite ideas for Christmas gifts for women.
Christmas Gifts for Women: What the Ladies Really Want
For more exciting Christmas gifts for women be sure to browse around ChristmasGifts.com and don't forget to let us know what you think!
Creative Commons Attribution: Permission is granted to repost this article in its entirety with credit to ChristmasGifts.com and a clickable link back to this page.