Winner of the Favorite Christmas Gift Giveaway!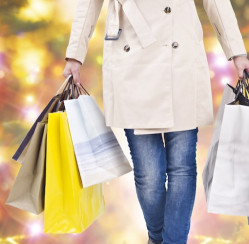 We are pleased to announce the winner of the Favorite Christmas Gift Giveaway contest. Thank you to everyone who participated. There were amazing choices picked for people's favorite products and it was really hard to choose a winner. The winner we chose was Cher Garman and she won:
(One shipment ) of 12 fresh gourmet cupcakes, by ClubsGalore.com
Gourmet cupcakes that are created by their pastry chefs and decorators, these are the ultimate in gourmet cupcakes. Their pastry chefs have been at it since 2008 creating the best in cupcake flavors, now ClubsGalore brings it to you as the perfect gift for any holiday, birthday or celebration. These are the freshest and most delicious cupcakes around, all natural ingredients and an 100% Satisfaction Guarantee.
Let's all congratulate her and stayed tuned for our next giveaway!