Win the gift you like on Christmasgifts.com Giveaway!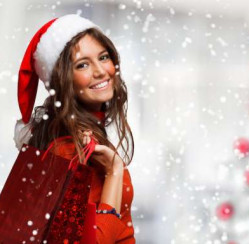 New Giveaway!
This week we are giving away a great gift of your choice from our website instead of the $100 cash. Follow these simple rules to enter:
1. On our website www.christmasgifts.com and find the product you would like to win.
2. At the bottom of that product page, click the share button and share it on your timeline.
3. Copy & paste the link of the product you want to win on our Facebook page or Twitter page (in the comments box).
That's it! A lucky winner will get chosen on Sun 11/16/14 and will win the product they chose.
One entry per person. US Residents only.