Why Holiday Stockings Are A Christmas Ritual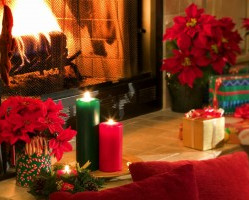 Think of the holidays, and, chances are one of the first things you think about are holiday gifts. Christmas gifts nestled under the Christmas tree, Christmas gifts wrapped up in colorful paper and most importantly, Christmas surprises tucked into a stocking that's hung by the fireplace.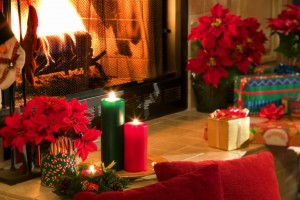 But have you ever stopped to think why we follow this tradition and why stockings have become so embedded with our holiday rituals? To get your holiday shopping off to the perfect start, learn more about the holiday stocking and its history and read on.
For many, the story of the Christmas stocking starts with an old English folk story. According to the legend, there once lived a widowed nobleman who lived with three daughters. Unhappy and unable to pay for his three daughters to wed, every night the nobleman prayed for good fortune.
Then, one cold night, good luck came his way in the shape of Saint Nicholas. Knowing that the poor nobleman was proud and unlikely to take a gift of money out of hand, as Saint Nicholas crept through the small English village, he decided to slip down the nobleman's chimney to leave behind a gift of money.
However, unsure exactly where to safely stash the gift of coins, Saint Nick decided to hide the gold inside each of the three stockings that were hanging on the mantelpiece to dry. Of course, the next morning, when the daughters woke to find the money they praised Saint Nicholas for allowing them to live happily ever after.
Ever since, children across the world have kept the legend of Saint Nicholas' generosity alive, either by hanging stockings, or by waiting for Saint Nick to deliver them a few gifts or treats.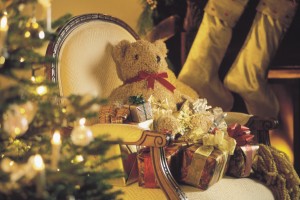 But that's not all, because in some countries shoes and clogs have replaced stockings as the footwear of choice to leave out for Saint Nicholas! In France children leave shoes out for Père Noël to fill with gifts and little treats, and, in Spain children leave shoes out that have been carefully and kindly filled with carrots and hay to feed the Wise Men's horses who they believe reenact the journey to Bethlehem each Christmas.
As for the stocking's arrival in America, most historians believe that the holiday stocking arrived on US shores along with the Dutch settlers. Each December 24 these Dutch settlers started off their Christmas celebrations by leaving out clogs for 'Sinterklaas' as they called him and sometimes stockings filled with hay for Santa's reindeer.
As time went on, the stockings became more popular, clogs went out of fashion and a fashion for unique, decorative stockings was born. As for Santa Claus, although families shared the legend and enjoyed leaving stockings out for him, he was rarely depicted or described. In fact, it wasn't until the early 1800's that a series of poems, stories and pictures began to illustrate and describe the jolly character. And, it wasn't until as late as 1881 that a political cartoonist, Thomas Nast, first drew Santa in his now iconic white fur-trimmed red suit.
But the Christmas stocking's growth in popularity in America didn't come without a few bumps in the road. In fact, in the late 1800's as families increasingly decorated their homes with holiday trees, the popularity of the stocking faded for a short while. Instead of just putting family presents in stockings, holiday gifts for children were also displayed under the tree.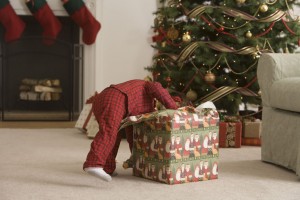 Fortunately it wasn't long before stores responded by offering new bright and colorful stockings, specially decorated stockings or fun stocking ornaments for the tree. The holiday tree and the stocking were both holiday traditions that were here to stay! And it's hardly surprising. Large or small, homemade or store-bought, personalized or not, one thing is for sure: Everyone has fond memories of their childhood stocking. And it doesn't matter how many gifts it's filled with either, there's a special magic about leaving a stocking out for Santa Claus and sharing the joy of the season by enchanting kids with the fun of a Christmas stocking.