What to Bring Your Host on Thanksgiving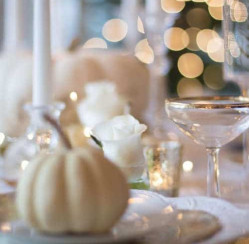 We're two days away from Thanksgiving! Hopefully you're ready to eat until fall out of your chair, and hopefully you're excited to do so! While you're laying out your red sweaters, scarves, and "eatin' pants," it's easy to forget the courtesy of bringing something to Thanksgiving dinner, especially if you have multiple obligations for the holiday. Remember to thank your hosts for inviting you to their home, and to show your gratefulness by bringing them a small token of appreciation that will make the dinner a bit easier. Here are a few ideas that you can pick up on your way, and your host will love them!
Bring Wine or Champagne to Thanksgiving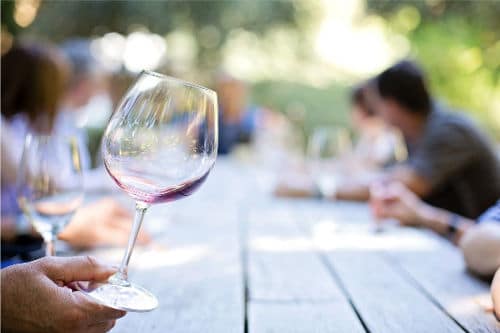 Any holiday host has a fear in the back of their mind when it comes to entertaining– running out of booze. People will definitely not have a problem with an extra bottle of wine or champagne, so this is a pretty safe thing to contribute (as long as all participating parties are of legal age and drink responsibly.) If you're not sure what type to bring, or even where to start, here is a Thanksgiving wine pairing guide from Food Network. Champagne is also a great and welcomed gift. If your host is not serving champagne and would rather not serve up some bubbly if there isn't enough for everyone, they can simply save it to enjoy after company leaves.
Bake Your Host an Extra Pies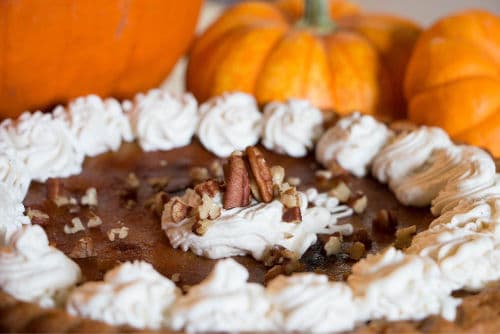 Can you really have too much pie? Your host definitely will not mind if you bring an extra pie, as long as it's a festive one. Obviously, don't choose anything that isn't in season and would feel odd to eat at a Thanksgiving dinner party. Stick to the classics, like pumpkin, pecan, apple, cheesecake, sweet potato, etc. For a warm and decadent party favor, bake up this recipe for Paula Dean's pumpkin pie from Food Network, or if you need a video tutorial for something a little nuttier, check out this recipe for The Pioneer Woman's Pecan Pie. These two Food Network ladies are the queens of home cooking, which is exactly what you want to bring to a comfy Thanksgiving party. But if you're not the most comfortable and confident in your baking skills, any gift of pre-made sweet treats will be appreciated and make for a fantastic host gift.
Bring Antipasto or Other Appetizers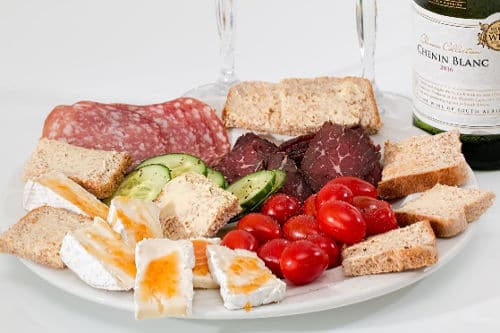 Appetizers can range from high end and authentic bites, to vegetable trays picked up at the supermarket. And guess what…they're all delicious! Your host will definitely appreciate you bringing something for everyone to snack on while the dinner is finishing up. Here is a selection of various antipasto platters, all perfect for a pre-dinner appetizer at Thanksgiving. You can order one already assembled, or find some of your favorite items in your own grocery store to make your own last minute. And lastly, don't forget to thank your hosts for welcoming you to their home for the holiday. That's what Thanksgiving is all about! Happy Turkey Day!
What are you most excited for about Thanksgiving? Share this post and let us know in the comment section below!
Creative Commons Attribution. Permission is granted to repost this article in its entirety with credit to ChristmasGifts.com and a clickable link back to this page