Unique Personalized Laser Christmas Gifts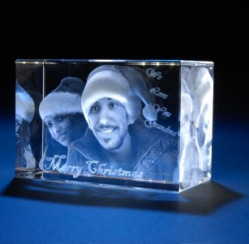 3D Laser Gifts – It's always tough doing holiday shopping for some people. Finding gifts at a retail location often just won't do.  One of the best ways I have found to up the ante during the gift giving season is when I give custom, personalized engraved gifts.
Getting engraved gifts can really be a good complement to prodigious thought and careful consideration of the gift recipient.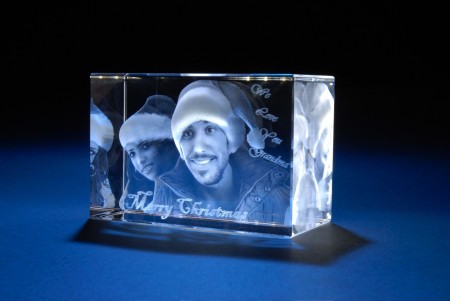 If you are looking for gifts for parents whose marriage has withstood the tests of time, then maybe you would want to get them an engraved glass piece, which conveys something which they hold dear. Perhaps you could get them a centerpiece with their wedding date engraved. There may also be some other symbolic image or picture which represents their love which they would enjoy engraved on some piece.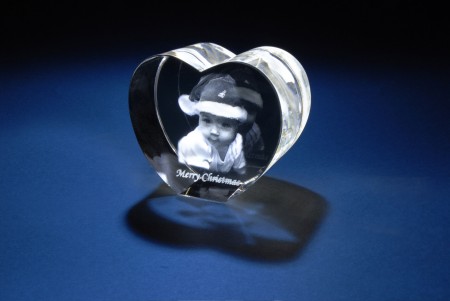 Another use for engraving would be for someone who is coming of age; trading in her dolls for makeup; his toy trucks for stylish clothes. The holidays are a perfect time to get someone coming of age something engraved to really show them how their life could be. You can't have a messy room and chaotic life centered around a wonderfully engraved piece, can you?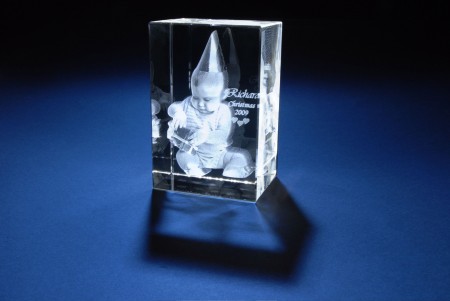 Even if your holiday gift is for a boss or co-worker, getting them an engraved gift with their name on a paperweight or something can be a really nice gesture for inner-office relations. Things can get kind of stressful in offices and at home around the holidays. If you get your boss or co-worker a nice engraved piece for their desk area, it is a great way to spread holiday cheer and goodwill.
Giving engraved gifts for young newborns is also a great way to welcome the child into the world. As a young adult and on into their lives, the engraved gift gotten when they were born will be something the child will cherish.
Engraved gift giving is the way to go when department stores don't do it for your recipient anymore and mall attractions begin to blend in to a virtual sameness. An engraved gift requires thought and says to the recipient that they are important enough to warrant some real effort put into their gift.
Ordering an engraved gift is surprisingly easy and not as expensive or time consuming as one might think. If you are looking around on the Internet for custom engraved gift providers make sure to shop around as there are plenty to choose from. Displaying engraved gifts separates you from the sameness of the pile of gifts which people receive. Engraved gift giving puts you up on a pedestal as a gift giver who really spends time and puts effort into the gift giving exercise.