Top 10 Ways To Personalize Graduation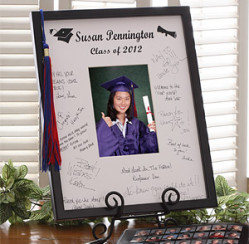 When it comes to memorable occasions, graduation is one of those events that goes down in our personal history books as a big milestone. It's a day remembered, and we have some personalized gift ideas  that will forever mark the event in a visual time capsule.
One such place to personalize graduation gifts is at the Personalization Mall, where we found various ways to turn your gift into a keepsake.
From the Personalization Mall's graduation gifts department, we came up with our Top 10 Gift Ideas For Graduation:
What are some graduation gift ideas you have, or have given or received?