Top Notch Gift Ideas for the Executive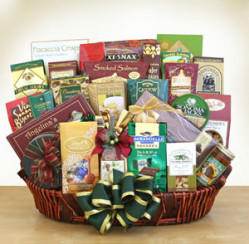 Whether we want to admit it or not, the executives in our lives hold a special place in our hearts. When something needs done, they make sure to get it done right. Executives are often focused, determined, and-well, sometimes a little bit uptight, but we adore them anyway. That's why when it is time to shop for executive Christmas gifts we tend to get a little bit intimidated. If only the best will do for that special executive on your Christmas list this year, look no further! We've put together a list of some top notch executive Christmas gifts that are certain to impress, and if these great gifts don't hit the spot, we've got a few tips and tricks up our sleeves to help you find just what you are searching for.
Traditional Gifts: There are a lot of beautiful neckties out there…. just kidding. While it is true that executives can never have too many neckties, receiving them for Christmas year after year can become a little hum-drum. If you want to stick with more traditional gifts, think on terms of personalized executive style stationary sets, unique personalized ink pens, or complete personalized desk sets.
Unique Items for the Office: Unique desk items or wall hangings can not only make excellent executive Christmas gifts, but they can become interesting conversation pieces throughout the year as well. Consider items like the Himalayan Salt Lamps, customized Carved Photo Lamps, or even a unique wall clock.
Holiday Themed Gifts: Holiday themed gifts are always a hit- even with the

scroogiest

executives on your list. Check out the Snowball Fight in a Bucket to really get the ball rolling, or opt for a personalized family ornament this year.
Fun Gifts: No executive's life is complete without his or her very own Brain Cell!

GIANTmicrobes

offers an abundance of other unique microbial beings as well that are certain to bring laughter to your office gift exchange.
Something Memorable: Splurge on something truly special that you know your favorite executive has been dying to try. With everything from wine tasting tours and guided city tours to scenic cruises and even flying a plane, there is an experience gift that is certain to be right up your executive's alley. Since the experience gift certificates start at around $50.00, you're really not splurging that much!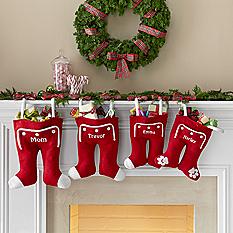 If you have come this far and nothing seems to have caught your interest, never fear- we have a few tricks up our sleeve to help you find what you're looking for.
Consider Hobbies: Order some personalized golf balls for the avid golfer, a handy vehicle detailing kit for that car enthusiast, or a headband with built-in headphones for the music lover.
Add to Collections: Look for creative items to add to an already established collection.
Something to Munch About: Check out some of the fun holiday gift baskets and gourmet treats like chocolate covered strawberries, handmade gingerbread houses, or go all out and order a wine or cigar gift basket.
How many neckties have you given as Christmas gifts over the years? What other items have you chosen as executive Christmas gifts?
Creative Commons Attribution: Permission is granted to repost this article in its entirety with credit to ChristmasGifts.com and a clickable link back to this page.