Top Christmas Gifts for Mom: Elf Tested, Mom Approved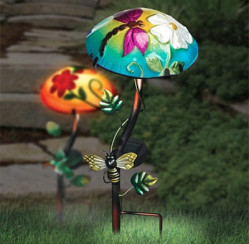 If you are like me, you are always searching for the top Christmas gifts for Mom throughout the year. As the Christmas holiday grows closer, you might even begin becoming a little bit panicked, slightly frustrated, or even feeling tempted to just give up and give her a gift card or some cash. Believe me, I understand your predicament. For years, I spent the better part of the year listening closely for anything that would give me hints from my mom about things she would like to have, observing her actions to help me think of things that would make her life easier, and then banging my head against the wall because by the time the holiday season came around, all of those wonderful ideas I had come up with were erased from my memory.
After many years of frustration and last minute shopping, however, I decided to get things under control. If you are tired of the stress and the hustle and bustle involved with finding the top Christmas gifts for Mom during the holiday season, you're in luck! We've put together some helpful tips and exciting gift ideas to help make your shopping experience more simple.
Tips for Finding and Buying the Top Christmas Gifts for Mom
Never shop 'til you drop. When you attempt to shop after a long day's work or when you are overwhelmed with other holiday activities, you will be more tempted to purchase the first acceptable gift you come across. Instead, shop when you are well rested and can focus so that you find thoughtful and unique gifts for Mom each and every year.
Think out of the box. Not all Christmas gifts need to come in fancy gift boxes and specialty wrapping paper. Instead of giving Mom a packaged gift this year, consider offering her an experience that will create cherished memories. There are well over a thousand options available for unique experiences, so finding one that will suit your mom should be a cinch.
Personalized gifts will mean so much to mom this Christmas. Consider personalized jewelry and jewelry boxes, custom photo frames filled with a treasured photograph, personalized coffee mugs filled with her favorite candies, and so much more.
Instead of giving mom a gift that she opens on Christmas morning and leaving it at that, consider giving her a monthly gift club subscription. There is an assortment of products to choose from ranging from fresh fruit, gourmet goodies, wine, and even flowers. You can choose how often Mom will receive your monthly gift as well as the duration of your deliveries, so gifting on a budget is simple.
Listen closely and observe Mom's wants and needs throughout the year. Carry a small notebook around with you and jot down great gift ideas as you think of them. This way, when the shopping season rolls around, you will be better prepared.
Creative Commons Attribution: Permission is granted to repost this article in its entirety with credit to ChristmasGifts.com and a clickable link back to this page.