Thoughtful Christmas Gifts for Boyfriends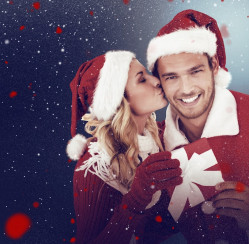 Christmas is just around the corner, and we know that you have been trying really hard to find thoughtful Christmas gifts for boyfriends without much luck. You have gone over to the mall and fought your way through the crowds of hurried shoppers, sorted through stacks and stacks of clothing and other mall style gifts. You have stopped by the superstore and pondered over those little gift boxes of cologne and seasonal items. You even tried your luck at the local sporting goods store, to no avail. And now you are at home, browsing the internet in search of thoughtful Christmas gifts for boyfriends. Well congratulations! You finally made it to the right place. We have an impressive assortment of great gift ideas for your one and only, and you don't even need to leave home to shop! Grab a mug of that peppermint hot cocoa that has been calling your name and let's see what we can find.
Great Ideas for Thoughtful Christmas Gifts for Boyfriends
One of our favorite ideas for thoughtful Christmas gifts for boyfriends is a sentimental one, wouldn't you know. These Jars of Notes feature 31 personal messages that are tucked neatly inside tiny envelopes and placed in a decorative jar. If your boyfriend is a hopeless romantic, this is certain to be the gift of choice this holiday season. He will love being able to read your loving messages of inspiration and encouragement anytime he needs to feel close to you. Choose from a wide variety of designs, themes and colors to make this gift truly one of a kind.
Have you considered a gift of the month club this holiday season? We especially like this idea because not only will he receive a wonderful gift package for Christmas, but he will keep receiving specially selected gifts throughout the year as well! There are tons of great gift of the month clubs to choose from, so whether your man is a foodie, a beer lover, or enjoys the occasional cigar, there is definitely something wonderful for him this holiday season.
Jewelry is another excellent idea when it comes to thoughtful Christmas gifts for boyfriends. Instead of something flashy, however, you might consider something useful, like a pocket watch. Check out our selection, and choose to have a watch personalized to make it perfectly unique.
A portable multimedia player is a fun gift idea as well. Perfect for taking those romantic tunes or movies with you wherever you go, this would be an excellent addition to a hammock this holiday season.
A gift basket makes a wonderful gift for boyfriends as well, and we have a magnificent assortment of gourmet baskets that are simply overflowing with all of his favorite treats. Whether he has a sweet tooth or he is in the mood for something more savory, we've got you covered.
What thoughtful Christmas gifts for boyfriends can you think of this Christmas?
Creative Commons Attribution: Permission is granted to repost this article in its entirety with credit to ChristmasGifts.com and a clickable link back to this page.