The True Meaning of Christmas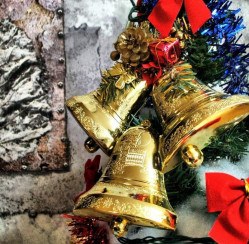 With just a few short days left until Christmas morning, many of us have found ourselves asking "what is the true meaning of Christmas?" It is kind of shocking how much the answer to that question might change depending upon the perspective of who we ask.
My holiday shopping budget is very small this year and with seven children, shopping for gifts has been a real struggle. Since I can only afford to give one gift to each of my kids this holiday season, I have decided to make sure that the gift I choose for each of them is a special one. Over the last few weeks, this struggle has often left me wondering how I can make the big day into a wonderful memory that my children will never forget- even without tons of gifts under the tree. I decided to ask each of my kids directly what Christmastime really means to them. You would be amazed in the differences, as well as the similarities of their answers.
From the perspective of my six year old daughter, this exciting day is the day that Santa brings her lots of gifts- of "stuff", as she put it. My nine year old son's answer concentrated more about the video games he hoped to soon receive. They are young, and from their perspective, Christmas is more about the magic that Santa creates if they have behaved all year. My thirteen year old son is at an age where, although he still considers gifts to be the center of the holiday, he understands that the presents he receives come from people who love him and want to give him things that will make him happy.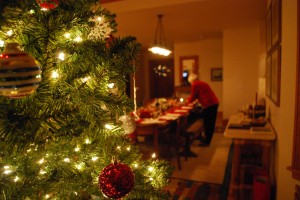 Perhaps the oddest revelation I discovered during my investigation of the true meaning of the holiday is the response that I received from my two seventeen year old sons. While at first, both boys answered that the season was about all of the delicious food and candy, ironically, their second answers touched my heart. One of my sons told me that his favorite part about this special day was when our entire family sat together at the table together and enjoyed our time as a family. My other son said that he didn't really care if he received gifts, his favorite part was the time we spent together decorating the tree and celebrating our traditions. I have to say that I didn't expect those answers from seventeen year old boys.
To my twenty year old daughter and my twenty-three year old daughter, Christmas takes on a whole new meaning. Both girls told me that they look forward to the time because it's when they can give gifts to the special people in their lives and make them smile.
According to an article that I found on Wikipedia, the answer that explains the true meaning of Christmas can be found in an expression that was printed in The American Magazine, vol. 28 (1889). "to give up one's very self — to think only of others — how to bring the greatest happiness to others — that is the true meaning of Christmas". And I couldn't have said it better myself.
What is the true meaning of Christmas to you, your family members and your loved ones?
Creative Commons Attribution: Permission is granted to repost this article in its entirety with credit to ChristmasGifts.com and a clickable link back to this page.