The Power of Electronic Christmas Gifts for Men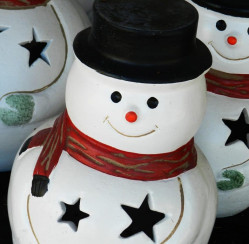 In all of my years of shopping for Christmas gifts I have come to the conclusion that there is nothing more powerful than electronic Christmas gifts for men of all ages. I'm not quite sure what it is about these unique creations that seems to wake up the boy in every type of man, but there is definitely something that men find electrifying.
I first discovered this unique trait about men a few years ago when I bought my son his first mp3 player- remember those? My husband, who was worn out from working mountains of overtime in order to cover our Christmas budget, was relaxing in his recliner, sipping coffee with his eyes half closed. He was so out of it, in fact, that I was afraid he would soon be wearing more coffee than he was drinking. My children sat in their designated "Christmas gift opening spots" in the living room, gently unwrapping one present at a time, when all of the sudden my son exclaimed "Oh cool! Did you get the batteries?"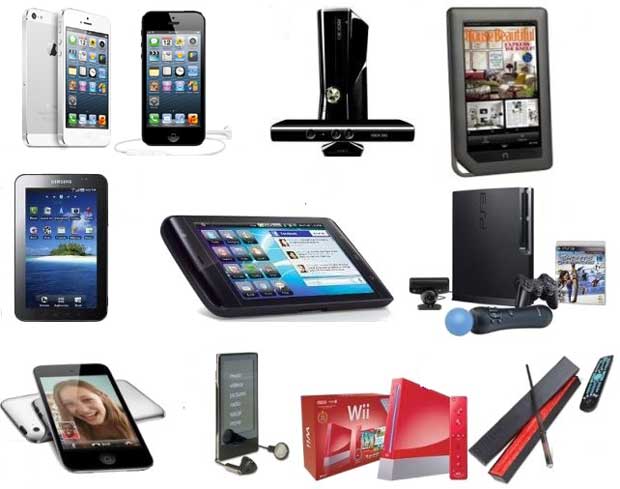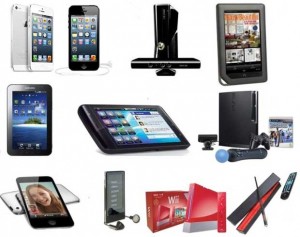 Before I knew what had happened, my husband had jumped from his chair and was hovering over my excited son, wide awake- eyes fixed on the new electronic. Must have been the word "batteries"?
Other presents went unnoticed that year. The expensive bike sat in the corner, the designer clothes lay folded neatly in their boxes, and even the fancy tool chest that I was sure would be a hit stood stranded and lonely by the tree. My son and my husband were too busy checking out the new electronic gadget and all of its mysterious features to notice mush else.
Electronic Christmas gifts for men come in all shapes and sizes, offer an abundance of levels and types of sound, and are equipped with a wide variety of features. In fact, the only thing electronic gifts seem to have in common is that they are all electronic!
If you're planning to purchase electronic Christmas gifts for men this year, here are a few tips to help you along your way:
Start your shopping early. While it's true that you may not be able to purchase the fanciest and newest model that gets
released the day before Christmas, you are much more likely to find the next closest thing – in stock and ready to be shipped.
Be creative. Look for gadgets that are designed to complete even the most nonsense types of tasks. Men don't care what they actually DO, as long as they do SOMETHING.
Surf the web for the best deals. Many times online sellers will offer better deals than your local electronics shop or big box store, and the selection is almost always better online. Additionally, it is much easier to compare prices and features when you shop with online retailers.
Vintage is in! You would be amazed at the popularity of remakes of video gaming systems from our childhood.
If your Christmas gift list is host to a few men this year, I am willing to bet that there are at least one or two electronics on there as well. What are the most creative electronic Christmas gifts you have ever seen?
Creative Commons Attribution: Permission is granted to repost this article in its entirety with credit to ChristmasGifts.com and a clickable link back to this page.