The Most Special Christmas Gift of All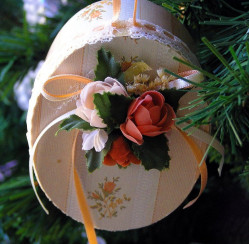 Christmas was a little bit tighter than usual for our family this year, as it was for many families throughout the United States. Although the economy is on the upswing, like us, many people are still recovering from the numerous challenges of the past few years, making it difficult for them to be able to purchase an abundance of gifts for their loved ones.
I have to admit that I have been a bit of a wreck this holiday season. Although I have always been one who despises the commercialization of the Christmas holiday, I found myself falling deeper and deeper into the depression that accompanies not being able to afford magnificent Christmas gifts. As much as I believe that Christmas is about way more than material gifts, I felt horrible that I couldn't buy even one special Christmas gift for each of my kids this year. It wasn't until I discussed my dilemma with my 20 year old daughter that I finally snapped out of it.
Although there would be no PS4,no iPhones or other expensive gifts under the tree this holiday season, my daughter helped me remember that sometimes the most special Christmas gift a person receives is one that comes from the heart, not the bank account. That statement really got me thinking about Christmases past, when I had spent thousands of dollars to make sure that the family had mountains of expensive gifts, only to discover that the more costly items were often shoved back in a corner somewhere while the ones that I had put more thought into were cherished for years to come.
The Most Special Christmas Gifts
I decided to make this Christmas one that was filled with gifts that would help our family create special memories, and before I knew it, I had stopped being so stressed out over the lack of funds. If you are still searching for meaningful Christmas gifts, you have come to the right place. Here are some of the great ideas I had that helped make Christmas 2014 one to remember.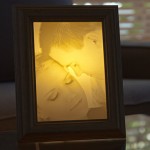 Everybody loves to receive items that were created especially for them, so it stands to reason that a personalized gift like a Light Affection Personalized Photo Lamp, a set of personalized pub glasses, or even a unique personalized coffee mug would make a special Christmas gift that is appreciated much more than almost anything you can find at your local big box store.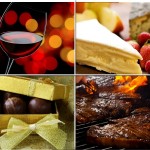 Gift of the Month Club gifts are a great way to offer your loved ones something special every month of the year, and the best part about these gifts is that you can spread the expense out over several months which is easier on your budget.
Gift baskets come in all shapes, sizes and price ranges, and with the wide variety that is available, you are certain to find something for everyone on your list. Since they can be delivered right to your recipient's door, they are an excellent choice for loved ones who live far away as well.
What is the most special Christmas gift that you've ever received?
Creative Commons Attribution: Permission is granted to repost this article in its entirety with credit to ChristmasGifts.com and a clickable link back to this page.