The History of Christmas Ornaments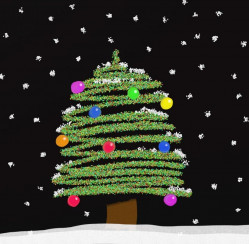 Oh Christmas tree! If there's one thing that makes a Christmas tree completely display ready, it's ornaments. Sure lights, garlands and a full display of Christmas gifts make for great accents, but if there's one surefire way to get anyone in the holiday mood, it's by unpacking a set of old family favorite ornaments.
But where did the tradition of decorated fir trees start? And when did ornaments become so popular? To get the holidays off to the perfect start, we're exploring the little known history of the beautiful holiday ornament.
While Christmas trees may be one of several universal symbols for Christmas today, there was a time when individual countries all decorated their homes and celebrated the season in widely different ways. The first adopters of Christmas trees? The Germans.
Starting in the Rhineland region of Germany as a Protestant tradition, it wasn't until the 1800's that the popularity of the decorative tree spread to other regions and then to other rich, noble and royal families in Europe. In fact, it is said that the first Christmas tree wasn't introduced to Britain until the early 1800's and that the first tree wasn't introduced to France until1840.
As for American Christmas trees?
Several cities with longstanding historical connections to Germany have long laid claim to introducing the tree to American revelers. As local history and lore has it, the Connecticut city of Windsor Locks displayed the first tree in 1777 after a German prisoner put up a holiday tree. However, Easton, Pennsylvania also claims the first tree, arguing that groups of German settlers started displaying trees in 1816.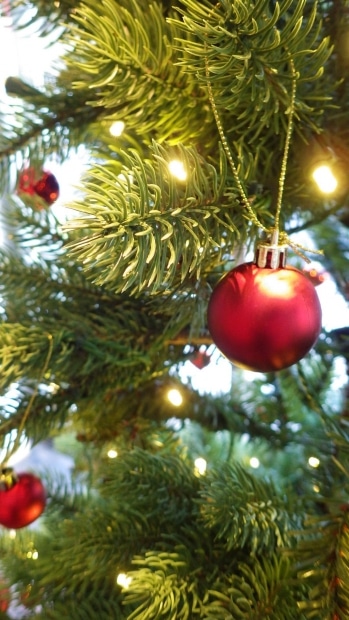 Whichever case is true, nobody can be entirely sure, but one thing is certain: Early Christmas tree decorations were very simple. The very earliest holiday ornaments were in fact fashioned from fruit! Yes, you read that correctly, fruit!
Some of the reasoning behind these edible decorations? The freshness and vibrancy of the apples, oranges and nuts that were displayed on the tree represented the fact that spring would return and that the short, dark days of winter were just part of several passing seasons.
Later, as the popularity of Christmas trees grew and different countries adopted the tradition, other unique and colorful decorating ideas took root. In America, strings of cranberries and popcorn became popular and candy canes were introduced in 1847.
Got electricity? Lights were of course not the strings of colored, flashing and twinkling bulbs that we're accustomed to today, for households that wanted to light the heart of their holiday home, candles were the only option.
And, finally as for the ornaments themselves, unsurprisingly it was the Germans who first adopted them. In 1847, Hans Greiner, the owner of a German glassblowing factory in the town of Lauscha began fashioning decorative fruit for trees from glass. Using a special process that combined mercury and glass he started creating beautiful silver-tinted lightweight gems that could be hung on the tree. And, the rest you could say is history! A love affair with ornaments began.
As for the first American merchants of Christmas ornaments?
For that we have to look to the popular Woolworth Company. In the late 1880's FW Woolworth began importing the glass ornaments that were becoming so beloved in Germany. In fact, as popular stories have it, Woolworth had the market so cornered that by the1890's he was selling up to $25 million worth of glass ornaments! See Wikipedia article on Christmas ornaments
Later, especially as America entered the First World War and Second World War, the importation of ornaments from Germany briefly ended and a uniquely American kind of present-day Christmas ornaments began to be manufactured on American turf.
With that, the complexity and diversity of ornaments grew, resulting in the special ornaments we know and love today. From ornaments that can be personalized with names and photographs, to specially etched and engraved ornaments, today the ornament world is our oyster. And what could be better?
All the more holiday cheer, all the more holiday memories and all the more holiday keepsakes! Happy decorating and happy holidays!
Creative Commons Attribution: Permission is granted to repost this article in its entirety with credit to ChristmasGifts.com and a clickable link back to this page.