The Gift of Convenience With Coffee of the Month Club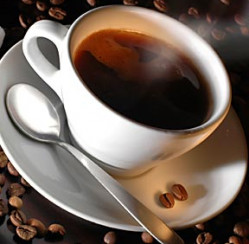 A gift that will have your loved one's expressing their appreciation almost daily is the unique Coffee of the Month Club gift.
Recent studies show the average American consumes at least 3 cups of coffee each day, spending as much as $8 per day for an espresso drink, or as much as $4 a day for a cup of brewed coffee. It's easy to see, then, how quickly one's coffee budget increases with the slightest bit of curiosity to try different types of coffee.
If you don't know which type of coffee your friend or loved ones prefer, the Coffee of the Month Club offers the gift-giver a variety of options ranging from whole bean or ground coffee from around the world, to the number of months you'd like your gift to be delivered. Most clubs offer three month, six month, or twelve month delivery options for every kind of coffee you can imagine.
Now trying such coffees an American roast, French roast, Italian roast, Vienna roast can be exciting and enjoyable. And who knows? You might get invited over for sampling!
If you have a coffee aficionado wannabe on your Christmas list, a coffee of the month gift is the perfect gift because:
Friends and loved ones receive their Christmas gift as many months as you decide
Easy and efficient method to try different types of coffee, ground or whole beans
Most companies provide educational and informative information to educate your coffee
lover
Regardless, if coffee is preparation in an espresso maker, a French press, a Melitta or an automatic drip coffee pot, coffee is as much an American staple to everyday life as the automobile. For that reason giving the gift of coffee that keeps on giving is a welcomed gift for the java lover on your list.