The Business of Christmas: Office Gifts for Women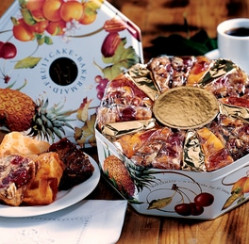 Christmas time is quickly approaching, and many of us are struggling to finish up our lists of unique gifts. There always seems to be that one person on our list of gift recipients that we have difficulty buying for during the holidays. As I glance over my own list this year, I realize that once again, the gifts I struggle with the most are those for the ladies at the office. I remember years ago when a company I worked for hosted a Christmas party that included gift trading. Since I hadn't worked there very long, I wasn't very familiar with the person whose name I had drawn, and I found it nearly impossible to select an acceptable gift. Apparently I wasn't the only one who struggled with this task, however. As each office person stood in front of the curious crowd to open the next gift, I felt my anxiety lessen. Nearly everyone at the party received simple, generic gifts like fruitcakes, inexpensive gift boxes filled with cheese and crackers or generic stationary.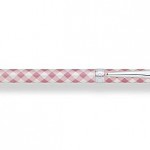 It was at this very moment that I vowed to discover unique and more personal office gifts for women. If you are struggling with gift ideas for your female coworkers or even your boss, relax. This list of wonderful Christmas gift ideas for women in the office is certain to bring holiday cheer!
Creative Ideas for Office Gifts for Women
Personalized photo frames are an excellent choice for the office women in your life. Frames can be customized with a name or names, a favorite quote or even a few words of inspiration, and many are designed to be placed on a shelf or desktop or even hung on the wall.
Create custom gift baskets that are based upon a theme for a truly unique gift. Fill a container with items like specialty coffees, teas or hot cocoas, gourmet treats and chocolates and a unique mug, or include useful office supplies like personalized ink pens, custom stationary, paperclips, post it notes and maybe even a custom made paperweight.
If your budget allows, consider giving an experience gift. While some more expensive ideas include things like a day at the spa or a hot air balloon ride, there are plenty of less costly options as well. Purchase movie tickets or tickets to an upcoming event, a gift certificate for a special dinner or a season pass to the local zoo or other attraction.
An "of the month" gift club subscription is a fun and exciting way to make a lasting impression as well. With everything from wines of the month to fruits of the month to even books or movies of the month, there is something for everyone in this category. Even better, the selection of the month is delivered to your recipients home or business in intervals you choose, and you can select monthly, quarterly, six month or yearly deliveries.
If your recipient travels frequently, consider purchasing travel accessories to make her trips more bearable. Items to think about include overnight bags stocked with sample containers of essential products, jewelry cases and even travel pillows and blankets.
Have you ever received an office gift that really made a lasting impression? What additional ideas do you have for office gifts for women?
Creative Commons Attribution: Permission is granted to repost this article in its entirety with credit to ChristmasGifts.com and a clickable link back to this page.