The Best Christmas Gifts for Her that Won't Drain Your Wallet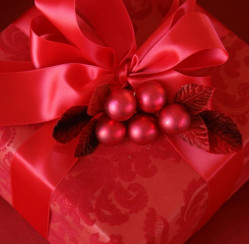 Finding the best Christmas gifts for women that won't drain your wallet can be quite the challenge. When most people picture wonderful Christmas presents, they think of expensive trips, unaffordable jewelry, and extravagant items that many of us can't afford. Fortunately, you don't have to drain your wallet or exhaust your patience to discover the best Christmas gifts for her this holiday season. In fact, you won't even need to get out of those nice cozy pajamas! Just grab your cup of coffee, turn some holiday music on, and let's scour the site and see what we can find.
The Best Jewelry Gifts for Her
Sometimes, the most treasured gifts for her come from the heart, not the wallet. If you are ready to show that special lady how much you care this holiday season, check out these affordable jewelry gifts that are certain to dazzle her.
This fabulous eternity ring is designed to show your lovely lady that your adoration of her will last a lifetime. Created from high quality stainless steel and decorated with dazzling cubic zirconia, this dainty ring is sure to capture her heart.
Consider a jewelry box that is customized just for her this Christmas. With an abundance of designs and price ranges to choose from, we are certain you will find the perfect one.
Club Gifts for a Monthly Surprise
Consider a gift that surprises her each and every month, or however often you like with one of our fabulous monthly gift clubs. We have everything under the sun, and these great gifts will make her think you hung the moon. Our favorites?
Check out the monthly Premier Series Wine Club gift! That lady will be ready for a nice cozy evening on the couch when she discovers this magnificent gift delivered straight to her door.
The Fresh Cut Flower of the Month is certain to brighten her day! With a beautiful selection of the season's most colorful blooms, every day is like the beginning of spring.
Gifts She Will Want to Wake Up To
Practical gifts can make the best Christmas gifts for her this holiday season, and these gifts aren't just practical, they are quite impressive as well.
The Technivorm coffee maker in red will bring the magnificent flavor of her favorite coffee shop home for the holidays.
Check out the Jura ENA 9 One Touch and let her enjoy her favorite specialty coffee at the touch of a button.
Best Christmas Gifts to Touch Her Heart
When nothing but a touch of romance will do, present her with a sentimental Christmas gift that is certain to make her smile. We recommend:
Jars of Notes: Romance in a jar, these special gifts contain personalized messages that brighten her day where ever she is.
Nothing says love like chocolate! Present her with this chocolate masterpiece and enjoy each delicious treat as you share your love this Christmas.
Creative Commons Attribution: Permission is granted to repost this article in its entirety with credit to ChristmasGifts.com and a clickable link back to this page.