Spa Gifts for Her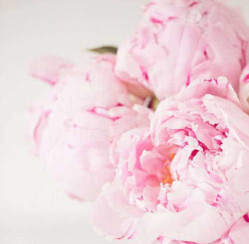 Ah, December. The last month of indulgence before New Year's resolutions. With all of the Christmas cookies, turkey, rolls, candy, and buttery treats and sweets from the past couple of months, it's safe to say we could all use a bit of a detox. Plus, who doesn't want to unwind and be treated to a bit of a pamper session after a stressful year? Give her the gift of peace and a new start this Christmas with some spa products (or an actual trip to the spa) to jump start her new season of health and wellness!
Inexpensive Spa Gifts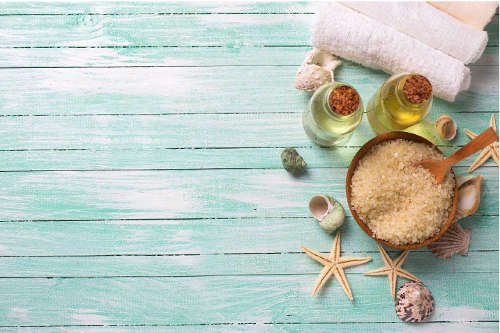 Whether your goal is to give her everything she needs for an at-home spa day, or find her some new regular products to use everyday to help calm down, we found a few things for you to add to her presents to pamper herself. When it comes to skincare, Vitamin C is one of the best things you can give her, while keeping this gift affordable. Vitamin C is known for its anti-aging properties, but this natural and organic Vitamin C serum has the power of an expensive cream, without all of the harsh chemicals and preservatives. After massaging the serum into her skin, she can then relax with this pure jade stone eyemask. It can be used cold to reduce puffiness around the eyes and help close pores after a facial treatment, or it can be used warm to reduce headaches and sinus pressure.
Spa Gifts Worth the Splurge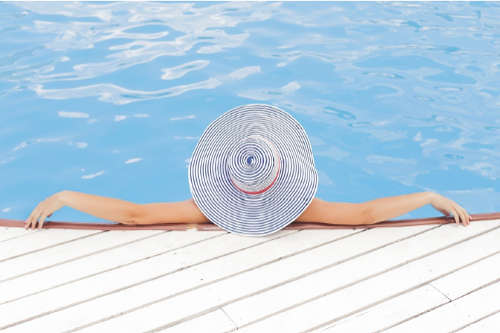 If you would really like to pamper your wife, girlfriend, or other loved one, spending a little extra money to help her fully relax would definitely be appreciated. If a lot of her stress is caused from physical pain or aches, this amethyst heat therapy mat would be the perfect gift for her. The radiant heat allows the muscles to release and warm, aiding in pain relief and reduction of inflammation. The amethyst crystals then can emit a healing force of energy that penetrates the body and mind, while aiding in sleep. This would be a wonderful Christmas gift that she can have for years, and she can use it whenever she has physical pain or mental stress. For a new gift every month to help your loved one relax, look into some monthly subscription boxes. This one from Lemon Drop Gifts is called the Cozy Box, and it is the go-to box for this winter. It includes an alpaca wool throw blanket, with the option of adding a sweet treat along with it. Browse some of their other themed boxes for a chance to spoil your loved ones each month with products to help her relax. If you prefer to give somewhat of a getaway or vacation to relieve some stress, try a spa package with luxury treatments. You can treat her to a massage, a facial, manicures, pedicures, and more this Christmas to help her start the new year off right. What a merry Christmas that will be!
Do you know someone who needs a bit of pampering this Christmas? Share this post and let us know in the comment section below!
Creative Commons Attribution. Permission is granted to repost this article in its entirety with credit to ChristmasGifts.com and a clickable link back to this page