Smokin' Hot Christmas Gifts for Men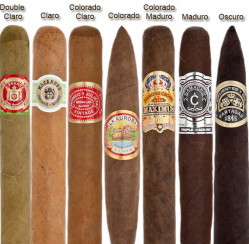 I remember when I was a kid. My dad used to smoke the occasional cigar. There was nothing like the wonderful sweet aroma that seemed to fill every nook and cranny of our home after Dad had been smoking his cigar. Although he didn't smoke cigars all of the time, a person could tell that he truly loved to come home from work and relax with a high quality cigar. As I've grown older, that enticing scent of a premium cigar brings back such warm memories of a time long ago; memories that I will treasure for as long as I am alive. If you are searching for special Christmas gifts for men who love cigars, you have definitely come to the right place. Cigars International has everything you need to spark up a wonderful Christmas this year.
Established in 1996, Cigars International is well known by a number of cigar enthusiasts as the "King Kong" of cigar companies. One of the fasted growing retailers of fine cigars and accessories, Cigars International is the industry's leading online and direct marketer of premium, hand rolled cigars, cigar accessories, and pretty much all things cigars. Cigars International has a wide range of cigar products that will make excellent Christmas gifts for men who enjoy the rich, tantalizing experience of a premium cigar.
ChristmasGifts.com has sent the elves on a tour to browse around and find the best Christmas gifts for men that Cigars International has to offer, and this is what they found: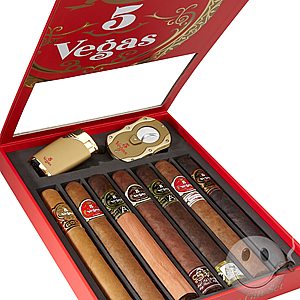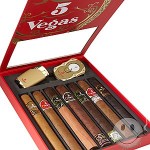 Handsomely packaged in an attractive gift box that is ready for giving, the 5 Vegas Sevens Gift Box is the ultimate gift for that man in your life who enjoys a variety of rich cigar flavors. Complete with a cigar cutter and a unique 5 Vegas charger lighter, this premium gift box is loaded and ready to enjoy.
Creative Commons Attribution: Permission is granted to repost this article in its entirety with credit to ChristmasGifts.com and a clickable link back to this page.