Shopping for Christmas Gifts for Office Employees Made Easy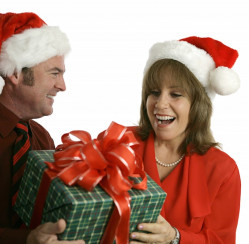 When it comes to shopping for the people on my shopping list, there is nothing more challenging than searching for just the right Christmas gifts for office employees. Although I absolutely loathe buying generic, impersonal gifts like those little meat, cheese and cracker gift boxes from my local superstore, I have to admit that there have been a few Christmases that I have given up and done just that. Fortunately, the last few years I have tamed my inner Grinch and dedicated some real thought and time to finding the perfect gifts for office workers. I promise you- not only do I feel much better at our gift giving celebrations these days, but following my few simple tips has saved me so much time this holiday season that I have decided to share with you the tricks of the trade. Kick your shoes off, grab a few Christmas cookies, and prepare to discover shopping for Christmas gifts for Office Employees made easy.
Prepare, prepare, prepare: If you are lucky enough to be able to know the workers in the office for a while, you can take advantage of the time you spend with them by listening closely, observing frequently, and yes- actually paying attention to the hundreds of photos they show you throughout the year. Watch and listen for clues that could help you think of unique ideas. Maybe you will decide on a fun item to add to an existing collection, you'll purchase something that is completely unexpected, or you'll choose something practical like a nice photo frame or album to hold all those darn photos.
Take notes: It used to happen to me every year: I'd think of wonderfully creative or useful gifts for those on my list and get really excited. Once the season to shop 'til I dropped rolled around however, my mind would go completely blank, and panic would set in. Then I got smart, however, and started carrying around a little notebook in my purse. That way, whenever I would think of a great Christmas gift idea I could jot it down right away.
Get personal: If you are worried about buying your favorite office worker the hundredth Christmas coffee cup, or watching his or her smile disappear as you present the thousandth ink pen, there is a way to get around that. You can still purchase practical gifts without seeming dull when you have those items personalized with the recipient's name or a personal message.
The more the merrier: When that desk accessory just doesn't seem personal enough, consider pairing it with other gifts to create a one of a kind gift basket for your recipient. Add things like personalized stationary, a unique photo frame, a fun paperweight or a sophisticated clock to make an ordinary gift extraordinary.
Do you get stressed out when it's time to shop for coworkers, business associates, or your boss?
Creative Commons Attribution: Permission is granted to repost this article in its entirety with credit to ChristmasGifts.com and a clickable link back to this page.