Santa's Sensational tips for Buying Employee Christmas Gifts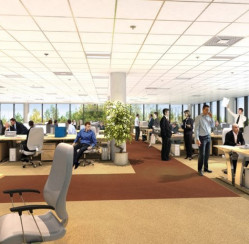 Your employees have worked hard throughout the year to keep things running, and let's face it; without the unbeatable dedication and sensational services that your employees provide, your success would be nowhere near where it is today. That being said, there is no better time than Christmas to show your employees how much you appreciate their hard work.
Since almost all bosses were employees themselves at one time, you would think that shopping for employee Christmas gifts would be a cinch. Selecting appropriate employee Christmas gifts that are certain to be appreciated isn't as easy as you would think, however. In order to assist you with choosing memorable gifts for your employees, we decided to consult with the biggest boss of them all- Santa himself. After all, with so many elves and reindeer to buy for, how could he be wrong?
Tips for Choosing the Right Employee Christmas Gifts
If you don't know what they want, select something they can use. Consider their job and their daily routine, and think about items that would make things easier for them at home or in the office. If your employee travels frequently, for example, select unique travel cases or accessories that will make their trips away more bearable.
If you aren't extremely familiar with your employees, don't be afraid to ask around about their interests or hobbies. Select gifts that are unique additions to collections, accessories to electronics or sporting goods or simply make their hobbies more fun. Examples include personalized Golf Link Toppers, customized wine glasses, or even personalized smartphone or tablet accessories.
Regardless of the gift you choose, make it special. If you intend to give all of your employees coffee mugs this Christmas, for example, include their favorite flavored coffee, packages of hot cocoa or tea, or to make it even more special, add gourmet treats to the gift.
When offering food items as gifts, be conscious of your employee's allergies and personal preferences. You wouldn't want to give a vegan a gourmet meat platter, for example, or a person who is allergic to nuts a fruit and nut gift basket.
Personalized items make excellent employee Christmas gifts. Consider things like personalized photo frames, pens or stationary for the office, or order customized wall art and other home decor for their home.
Consider gift certificates for your employees this holiday season. With a wide variety of unique gift certificates available, there is certain to be one that matches your employee's personal taste.
Give your employees an experience to remember in place of a material gift this Christmas. With thousands of adventures to choose from, your employees can create lasting memories when you order an experience gift certificate.
Make it fun. Host a company Christmas party and include exciting games, gourmet treats, contests for gift baskets, and a gift giving ceremony.
Give something that everyone can enjoy. Take your employees and their significant others on a nice dinner cruise or scenic cruise, and give them a gift that they can enjoy together.
What is the best employee gift you have ever received? Have you ever received something completely hideous from your boss?
Creative Commons Attribution: Permission is granted to repost this article in its entirety with credit to ChristmasGifts.com and a clickable link back to this page.