Professional Presents for the Office Women in Your Life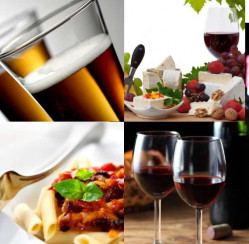 After many years of working in an office, I thought I had seen everything during the holiday season. While some of the office women really seemed to be captivated by the Christmas spirit that filled the air, others acted as if they just wanted all of that holiday cheer to just saddle up and ride off into the sunset on a reindeer. No matter what everyone's Christmas season mood seemed to be, however, once it came time for gifting, everyone seemed to get into the game.
Looking back, I'm not entirely sure if the change of moods had something to do with Christmas growing closer, or if it was the excitement that just sort of brought out the child in everyone. Whatever the case, memories of the days of searching for fun and unique office gifts for women will always hold a special place in my heart. If you are looking for something special to bring out the Christmas spirit in your coworkers this holiday season, look no further! We've got the best ideas for office gifts for women right here at Christmasgifts.com.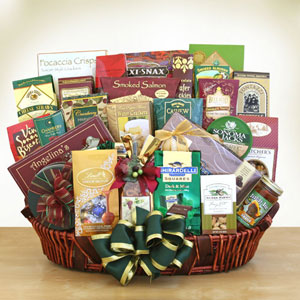 A gift basket is my all time go to gift when I am faced with a situation where I am not very familiar with the recipient's interests. One of my favorites, the Corporate Gratitude Gift Basket, offers a wide assortment of gourmet treats that are perfect for sharing around the office, and best yet, it comes in a collectible handcrafted wooden basket which is ideal for a creative desktop container! Other top choices include wine gift baskets, chocolate gift baskets and spa/ bath item gift baskets.
If you keep your ears open for long enough at the office, you will eventually hear people talking about something they have always wanted to experience. Why not make that dream come true with an experience gift certificate this holiday season? Experience gift certificates start at just $50.00, and are a wonderful way for you to create lasting memories for your coworkers.
When I think about office gifts for women, one of the first things that comes to mind is office decor. With so many unique items to choose from, it's difficult to decide on a favorite, but the Himalayan Salt Lamp and the Personalized Photo Lamp definitely make my list. Other ideas include unique clocks, photo frames and creative wall art.
If you are looking for a gift that will definitely be used, consider personalized desk accessories for your women coworkers. There are a number of high quality, unique personalized ink pens available, and why not include a box of personalized stationary while you're at it?
It's important to keep morale up throughout the year, and not just at Christmastime, so the idea of a gift that just keeps right on giving is perfect. Order an "of the month club" subscription for the office ladies in your life, and a fresh selection (of the product you choose) will be delivered to their home or office each and every month for as long as you decide. What a great way to let the ladies in the office know how much you appreciate them throughout the year.
What is the most memorable office gift you have ever received? What's the worst? Christmasgifts.com loves to hear from you!
Creative Commons Attribution: Permission is granted to repost this article in its entirety with credit to ChristmasGifts.com and a clickable link back to this page.