Pet and Animal Gifts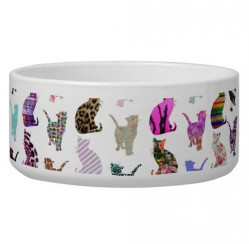 Don't forget about the family pet this Christmas! Pet gifts can be both adorable and practical. Some are quite unusual, and many can be customized with a your pet's name, image or a funny saying. Almost are all designed to entertain, comfort and care from your animal friends.
Dress your pet up in a funny costume, or give a hat or sweater. Many dogs get cold during the holiday season, depending on their breed, and so this type of gift can be practical. Even horses like wear blankets in the winter, and they make great Christmas gifts. Flea medications and bug sprays are not the most glamorous pet gifts, but their owners will thank you. Even reptiles and snakes can enjoy a new terrarium, or a heat lamp.
Of course, all pets seem to really want are treats! It is Christmas, after all. Give your pet a special treat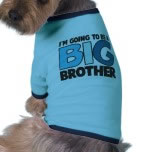 this season; think gourmet dog treats, or all natural supplements. Many pet vitamins taste good and will help your furry loved one stay healthy and live longer!
More Pet and Animal Gifts
Here are some gift ideas for the human animal lovers in your life:
Dog Lovers—Pick a breed and you can find almost anything related to it! How about a Corgi wine topper or American Eskimo earrings? Dog apparel make great Christmas gifts too.
Cat Lovers—Believe it or not, there are many breeds of cats, and each one is appreciated in its own way. Kitty charms, playing cards and Afghans are all popular with cat lovers.
Birds—There is a gift related to every type bird on the planet. Gift ideas range from coasters, picture frames, videos and even clocks that chime with a real bird call! Your recipient will love hearing their favorite bird chime throughout the day.
Wildlife—You can be sure there is a gift here for the wildlife lover in your life. If they are interested in preserving wildlife, give a DVD or coffee table book. If they really admire a specific type of wild animal, like dolphins or tigers, get them a professionally framed photograph. If they like something a little more offbeat, like porcupines or hyenas, there's something for them too.
Farm Animals—For many farmers, animals are their livelihood. Others enjoy the smaller pleasures of farming, like fresh eggs and garden crops. Perhaps you or a loved one will have use for a "Chicken Crossing" sign or some custom egg cartons?
Fish & Marine Life—If you fish, then you understand the relationship between a fisherman and fish. Commemorate that huge fish your uncle or father caught last year with a shirt, key chain or custom address labels featuring the fish of his choice.
Pet Gadgets as Christmas Gifts:
According to a recent national survey, 62% of households in the United States own a pet. It is estimated that a total of 86 million cats, and 78 million dogs are owned. Then there are another 16 million in various small animals, such as hamsters and rabbits. As the pet industry has grown, a slew of new products have been created for pets and their owners. Combine our nation's love of animals with modern technology and you get some really cool gadgets!
Here are our top picks in pet & animal gadgets and gifts:
Pet's View Camera—Attach this tiny camera to your pet's collar and see what they see! The camera will take photos at regular intervals throughout the day or night. Easily upload these to your computer and see what your pet has been up to! You'll learn something about your pet with this gift idea.
Computerized Pet ID—It looks like a regular ID tag one would attach to the collar of an animal. Instead of a tiny, hard to read message, the tag screws apart to reveals a USB port. Plug this into any computer and access medial records, contact information and other information about your pet. If someone finds your dog, they will have the data they need to reach you.
Puzzle Toys—Puzzle toys differ from normal toys in that they are designed to engage and challenge your pet. You hide a treat inside the toy, and let the animal figure out how to get it out. Puzzle pets are great Christmas gifts for both pets and owners because they keep a pet busy for a long time. There are different puzzles for different types of animals, since they have different skills and tendencies.
Pet Drinking Fountains—Avoid the old, stagnant bowl of water for your pet. Drinking fountains constantly filter and aerate water. This means you have to change it less often, and your pet always has access to clean water. Some pet drinking fountains are designed to be decorative, so they're more like indoor fountains than pet supplies.
Creative Commons Attribution: Permission is granted to repost this article in its entirety with credit to ChristmasGifts.com and a clickable link back to this page.