Personalized Storybooks For Kids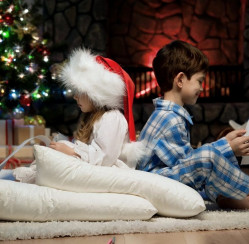 One of my favorite childhood memories is when my dad would gather all of the children in the family around the foot of his well worn recliner and clear his throat. We would all stare at him in anticipation of what was to come, each of us knowing that we would soon hear a wonderful new story from his own imagination. Perhaps one of the things about my dad's stories that made them so special was that they were always about something customized to us and our surroundings.
Since my imagination is not nearly as creative as my dad's was, when I had children of my own I began reading to them from the time they were born. We spent countless hours sitting on my couch reading anything we could get our hands on. While stories from the Teletubbies, Dr. Seuss, Barbie and the Teenage Mutant Ninja Turtles were read so often that I began to memorize them, it was the special, one of a kind storybooks that my children seemed to love more than anything.
When it comes to personalized Christmas gifts for kids, there is nothing better than a personalized storybook. Not only will your child receive a special gift that was created just for him or her, but you will get to experience first hand the joy of reading to your child and creating long lasting memories that are certain to be treasured for a lifetime.
High quality personalized storybooks are definitely not easy to come by these days. Although there are quite a few storybooks on the market that claim to be personalized, most of them offer very generic storylines and simply plug a name in here or there. The personalized children's books I found here at ChristmasGifts.com, however, well that's a whole new story. Just look at how creative these wonderful personalized Christmas gifts really are.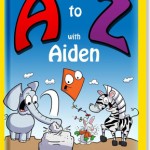 The Personalized A to Z Storybook was named the 2013 Book of the Year in its category by Creative Child Magazine , and for good reason. It features wonderful rhymes, whimsical tales and your child's name of each and every page to grasp your child's attention as he or she becomes more familiar with the letters of the alphabet. Recommended for children ages 0-7, this 28 page book is equipped with a washable hardcover so you can feel comfortable that it will last for years to come.
The Personalized 1-2-3 Counting Storybook is a wonderful choice for children who are learning to count. 28 fun filled pages tell the story of a young porcupine who is concerned with arranging a gathering of friends and family members and feature your child and even an additional friend or family member if you choose. With an interesting storyline and a humorous ending, both you and your child will want to read this one again and again.
Just in time for the holidays, the Personalized Children's Santa Book is a must have this Christmas. Prepare your child for the adventure of a lifetime as he or she accompanies Santa himself to the North Pole to tour Santa's workshop, enjoy treats with Mrs. Claus and add bits of love to children's gifts all over the world. Create wonderful memories for both you and your child with this 24 page masterpiece.
Creative Commons Attribution: Permission is granted to repost this article in its entirety with credit to ChristmasGifts.com and a clickable link back to this page.