Personalized Christmas Gifts for Mom that She'll Approve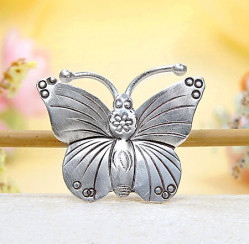 Moms spend so much of their time, especially during the holiday season, making preparations in order to ensure that everything is easier and more wonderful for their children, spouses, and other loved ones that they often put their own needs and wants aside. By the time Christmas day rolls around, they are often exhausted, and sadly, their needs and wants frequently end up being completely forgotten. The gifts they receive are sometimes either impersonal, or duplicates of the gifts that they received in the past because, well let's face it; moms are pretty tricky to buy for. Moms are unique and special, warm and caring, and I'm pretty sure we will all admit that, more than anything, we all want them to know just how irreplaceable they are. That's why personalized Christmas gifts are such a wonderful idea for the moms in our lives.
While many discount stores offer items that are already "personalized" with common names, somehow those types of items just aren't as special. Having an item custom created especially for Mom is simply a much better way to go. Fortunately, ChristmasGifts.com offers a wide variety of products that can be personalized to create one of a kind gifts Mom is certain to love.
Top Personalized Gifts for Mom this Christmas
In order to make things a little more simple as you shop for presents for Mom this holiday season, we have put together a collection of our favorite personalized gifts that are mom approved.
Jewelry: Personalized jewelry doesn't have to break the bank this Christmas. We have some of the most unique jewelry pieces available in a wide variety of price ranges that mom is sure to love. With everything from personalized rings to dazzling monogram necklaces, and even customized jewelry boxes to keep her treasured pieces safe, you're certain to find a one of a kind gift for that unique mom on your list.
Photo Frames: Surprise Mom this holiday season with a personalized photo frame displaying a photograph of your favorite memory of her. Many photo frames can be customized with not only her name, but special quotes or personal messages as well. Available in a wide variety of styles, colors, and sizes, you are sure to find the perfect one to match her home's décor.
Jars of Notes: Perhaps some of the most sentimental personalized gifts available for mom this Christmas are these beautifully decorated jars that contain personal messages especially for her. With 31 unique notes tucked neatly inside tiny envelopes, Mom can read a different message anytime she needs to feel connected to you.
Personalized Magazine Covers: Show mom how special she really is when you feature her on the cover of a fake magazine this holiday season. With a wide variety of options and space to describe her best characteristics, a gift like this is something she is certain to treasure.
Creative Commons Attribution: Permission is granted to repost this article in its entirety with credit to ChristmasGifts.com and a clickable link back to this page.