Outdoors Gifts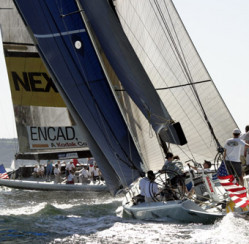 Christmas time is a great time to be outdoors. Whether it's camping, hiking, fishing or just going for a walk, people everywhere like to get outside and have fun. If you're shopping for someone with a thing for the outdoors, Christmas gifts are here to be had.
The perfect Christmas gift is easy to get for an outdoorsman. Just listen to him or her for a little bit and do one of two things:
Buy a Christmas gift that will alleviate something they complain about, or
Buy a gift that reinforces something they love.
For example, someone always is complaining about how cold their ears get, so you get him earmuffs. Or, someone can't stop talking about going hiking, so you get her a trail guide book.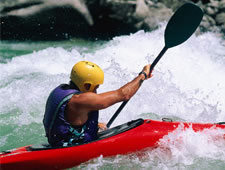 The outdoors aren't just about camping and hiking, though. Gardening also falls under this category. If you have a green-thumb in the family, Christmas is getting near the end of the planting season for spring bulbs and they would make excellent outdoors gifts.
There are stores here that have outdoor-related items for Christmas gifts, such as rugged watches, binoculars, pocket knives, etc. Someone who is an enthusiast of the outdoors would appreciate anything from well-known outdoors suppliers such as North Face or Cabellas.
If you're looking for a different kind of gift idea, consider giving a class, trip or experience. There are packages ranging from white water rafting to scenic sailing cruises. So, you see, outdoor gifts can range from little things you keep in your pocket to lasting memories that you keep in your heart.
Finally, keep in mind that what you get someone as a Christmas gift doesn't have to be immediately useful. Bird watchers will always appreciate a new pair of binoculars, even if they have to wait until Spring to use them. For those who live where it snows a lot, new gloves, scarves, jackets and boots are always welcome.
Here are some items that make great Christmas gifts. Some are general; they're things anyone can use. Others are more specific and should be given to people interested in a particular hobby or sport.
Camping Gear
Tents, sleeping bags, cooking grills, lanterns etc. Camping gear has come a long way in the last century. Many items use new fabrics which are resistant to moisture and extreme temperatures. Cold weather gear is lighter than ever, employing space age materials that keep campers extra warm.
Survival Gear
Compasses, whistles, and first aid kits. Some come in cool packages that are water or fire proof. If your loved one doesn't have a survival kit, then they need one. Gift ideas in this category range from small, pocket-size gadgets to a year's supply of dehydrated food.
Multi-tools
Swiss Army Knife isn't the only multi-tool on the block anymore. There are dozens of brands and manufacturers who specialize in multi-tools. These multi-function tools are useful in a myriad of ways. Need a knife? You've got one. A screwdriver? Check. Have a good Christmas gift idea? You do now!
Lights
From flashlights to headlamps, lights keep us safe when we are outdoors. Joggers need lights. Bikers do, too. It's dark for almost half the day, so give some illumination. Pick the type of light that will complement an existing hobby or interest like jogging or biking.
Rain Gear
Do you live in a rainy climate? Rain gear is now stylish and affordable. No need for the common black umbrella or baggy rain poncho. It's time to upgrade. Professionals will appreciate a tailored rain jacket, or a fold-away umbrella. School-aged children may like a pair of colorful rubber boots.
Tickets to an Outdoor Event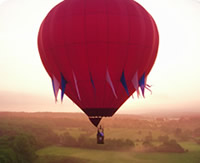 Watch a mud rally or chain saw competition. People who appreciate the outdoors will surely appreciate an event hosted under the open sky. Outdoor concerts and performances are usually seasonal, so keep this in mind when searching.
Patio Furniture and Accessories
A porch can be an extension of the home, with the correct design. Make an outdoor living room with plush, waterproof cushions for existing furniture. Or buy new furniture. Sets include tables, lounging and rocking chairs and even swings.
Playground Equipment
Children love having their own swing set in the backyard. Outdoor play is great exercise and can help tire out an active child. Make nap time easier by giving an outdoor play structure or playhouse.
A Massage
After all those rugged outdoor activities, your loved one may need some rest and relaxation. Help them re-energize by giving a deep tissue or relaxing massage.
Plants and Flowers
Bring the outdoors inside by giving decorative or exotic plants. We've covered these gifts extensively in our Flowers and Gifts category, as well as listed some unusual plant gift ideas.
Lawn Care
Is your family member obsessed with their lawn? Help make them do lawn work easier and faster by giving ergonomic tools and gear.
Garden Accessories
Do you know an avid gardener? Recognize their passion with gift ideas that they can use. Gardeners tool kits make great Christmas gifts. Perhaps you'd prefer to give something decorative, like a sculpture or fountain.