One of a Kind Christmas Gifts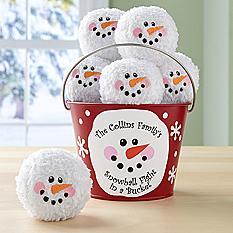 Do you remember whenever we were kids, and we would get together with all of our friends soon after opening our gifts to compare what we had received? I can remember listing off the items I had received, all the while thinking about how special my Christmas had been, only to hear things like "oh yeah, I got one of those too", or "I already had that". Somehow, having something that was just like everyone else's just didn't make me feel so special anymore.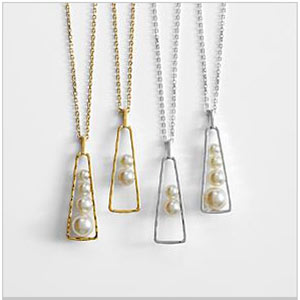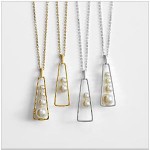 Some of my favorite Christmas memories are from years when I received something completely unique. There is just something about unique Christmas gifts that make a person say "hey, that person took some time and consideration when choosing my gift, I must be pretty special". If you are tired to dashing through the snow, braving that icy winter chill, and slip-sliding from store to store in search of unique Christmas gifts, you can rest assured that nightmare is over! Put your cozy house slippers on and grab a mug of french vanilla hot cocoa. Get your list ready, because we have found some of the most unique Christmas gifts on the planet, and they are all right here at Christmasgifts.com.
Unique jewelry not only makes a wonderful Christmas gift, but it can be a great conversation starter for all of your holiday parties as well. Consider something like the Family Pearl Pendant Necklace and present your Queen with the queen of gems this holiday season. Other unique options include the "Hear my Prayer" amethyst locket, a mechanical pocket watch or a personalized promise ring.
Give the man in your life something unique for his man cave this Christmas. Ideas include unique personalized beer mugs, a beer tasting set, unique wall hangings or lighting, or even sports memorabilia.
Consider your loved ones collections, hobbies or interests and create a one of a kind gift that is based upon a theme. Purchase a medium sized container (metal tin, bucket or basket) and fill it with items like spa products, sports accessories, gourmet treats etc.
Make it personal this Christmas with a personalized gift that is created especially for your loved one. Choose from personalized photo frames, pillows and blankets, stepping stools, rag dolls, and even apparel. Nothing is more unique than a custom created gift this holiday season.
Create wonderful memories this holiday season when your offer your loved ones the chance to experience something special. Select a scenic cruise, a guided city tour, or a day at the spa; or for those more adventurous gift recipients, you might consider a fighter pilot for a day experience, sky diving, or even race car driving. If you are having trouble deciding, choose an experience gift certificate and let your loved ones choose their own adventure.
A unique piece of artwork or nicknack can make a wonderful Christmas gift for your loved one this Christmas. Consider a personalized photo lamp from Light Affection, a Himalayan salt lamp or personalized wall art. If you are looking for something completely out of the ordinary, consider the Snowball Fight in a Bucket that doubles as both a conversation piece and a fun indoor game.
What are some of the most unique Christmas gifts you have ever given or received?
Creative Commons Attribution: Permission is granted to repost this article in its entirety with credit to ChristmasGifts.com and a clickable link back to this page.