Office Gifts for Women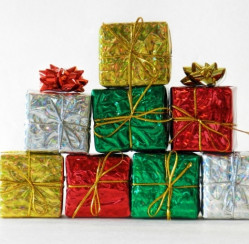 During my years working as a secretary in a variety of offices when I was younger, I saw some pretty strange Christmases. It never ceased to amaze me how creative people could be when purchasing office gifts for women. To be honest, I often felt a little awkward during the holiday season simply because I typically bought very generic gifts, especially if I wasn't very familiar with the recipients, and many times I would receive something truly spectacular in return!
If you are searching for truly wonderful office gifts for women this holiday season, look no further. The elves have put together a list of the best office gifts ever, in price ranges to suit every budget.
Himalayan Salt Lamps: These beautiful lamps are designed to emit a soft, soothing light while removing the unhealthy electromagnetic emissions your computer puts off in the surrounding air. Since they can plug directly into your computer's USB port or a standard wall outlet with the use of an adapter, these Himalayan salt lamps can be placed virtually anywhere in the home or office.
Light Affection Photo Lamps: A one of a kind gift that is certain to please, the Light Affection Photo Lamp is available in four sizes, and you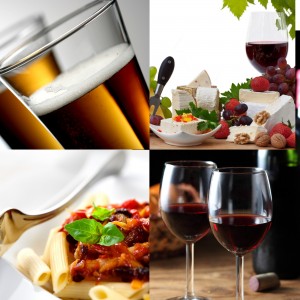 can even choose from a vertical or a horizontal display. Since they are custom carved with inspiration from a photo that you choose, you can rest assured that the ladies in the office don't already have one exactly like this.
Far Infrared Beauty and Pain Relief Devices: Long hours at the office can be painful and extremely stressful sometimes, but the Far Infrared Beauty and Pain Relief devices are designed to take all that away. With a variety of styles to choose from, you can find the one that's perfect for your gift recipient in no time.
Land on Another Planet: Choose from a piece of land on Mars, Venus, or even the moon this holiday season, and your recipient will receive a deed of ownership that can be displayed right there in the office, and a map that pinpoints the location of the land you purchased.
Shares of Stock: Who knew ownership in her favorite company could be so affordable? With shares in companies like Xerox, Disney, and many more, you are certain to find something she loves.
Gift of the Month: Choose from wines, fruits, gourmet treats, or all three and have a fresh selection of the month delivered right to her home or office each month for as long as you wish! Each delivery comes complete with a custom made gift card with your message, and something new each and every time.
Experience Gifts: You don't have to spend your last dime to offer the ladies in the office an experience gift this Christmas! And with gifts like dinner cruises, wine tasting tours, city tours and even hot air balloon rides, you can send everyone on an adventure this holiday season.
What types of gifts do people typically give in your office? Does your company offer a holiday party or get together? Do you have more ideas for office gifts for women? Drop us a line- we love hearing from you!
Creative Commons Attribution: Permission is granted to repost this article in its entirety with credit to ChristmasGifts.com and a clickable link back to this page.