These Office Gifts for Men Will Get that Party Started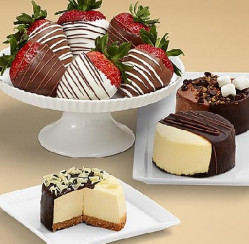 Are you tired of those same old office gifts for men this holiday season? I know I am. I mean, a man can only have so many ties, pens and paperweights right? It can be pretty challenging to find other types of office gifts for men, though. Where do you even look? In the office supplies aisle at the superstore? Not unless you are planning on buying crayons or a file box. How about the seasonal aisle? They have loads of generic gifts that take absolutely no thought at all, but let's face it, those types of gifts just don't seem to make much of an impression at that Christmas celebration. You need something unique. Something that will bring a smile to his face. Something out of the ordinary.
Now before you start thinking about giving up and giving him some gift card or something, let's take a few minutes to focus. With all of the fantastic gifts we have here at ChristmasGifts.com, I am certain we can discover something that is truly amazing for that office man on your list. Let's go take a look!
Creative Ideas for Office Gifts for Men
What about an amazing gift of hand dipped gourmet treats this Christmas?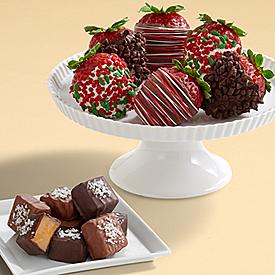 These Sea Salted Caramels & Half Dozen Christmas Strawberries from Shari's Berries are an excellent choice! This magnificent gift includes 3 Mouthwatering Milk Chocolate Covered Sea Salted Caramels, 3 Decadent Dark Chocolate Dipped Sea Salted Caramels, 2 Juicy Strawberries Dipped in Luscious Milk Chocolate and Decorated with Red & White Swizzles, 2 Succulent Strawberries Dipped in Divine Dark Chocolate and Topped with Chocolate Chips and 2 Sweet Strawberries Dipped in Wondrous White Confection and Topped with Christmas Sprinkles. It's the perfect combination of salty and sweet this holiday season.
Have you considered giving him something unique for his man cave?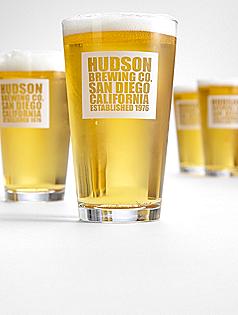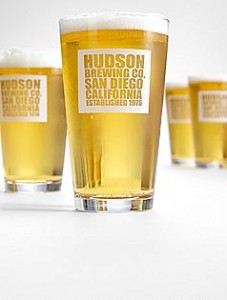 Check out these personalized Brewing Co. Pub Glasses from RedEnvelope. Featuring unique custom typography and creative graphics, these one of a kind pub glasses are magnificent for entertaining, and make an excellent conversation starter as well. This gift includes 4 high quality glasses that hold up to 16 oz. of his favorite beverage.
Maybe a unique gift for his home would be a good idea?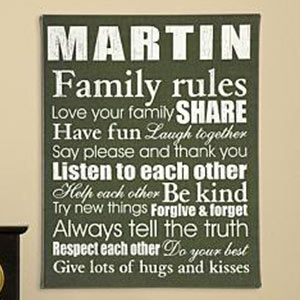 This Family Rules Canvas, exclusively from Personal Creations is a wonderful choice. It can be personalized with the family name of your favorite office man, and you can choose from a variety of color combinations to match almost any décor. This thoughtful gift features wonderful sentiments like "laugh together", "help each other" and "give lots of hugs and kisses".
What creative office gifts for men have you found this year? Do you usually look for something for his office, or do you try to give things that are more personal?
Creative Commons Attribution: Permission is granted to repost this article in its entirety with credit to ChristmasGifts.com and a clickable link back to this page.