Not Your Ordinary Office Gifts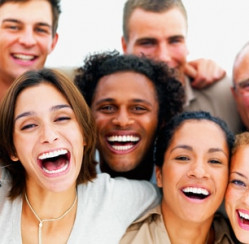 Let's face it; shopping for Christmas office gifts for office staff can be extremely awkward, especially if you're not familiar with your co-workers. While we try to find office gifts that staff members will actually enjoy, we often end up settling for those generic gift boxes and baskets that are over-priced and under-filled. Skip the crowded aisles at the discount store this holiday season and give your office workers Christmas gifts they are certain to love.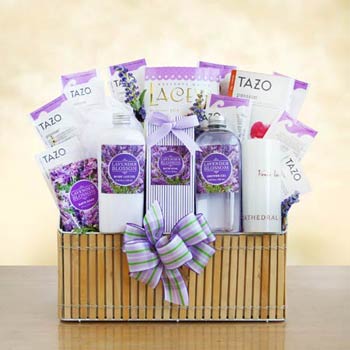 Lavender Bath and Body Basket
The relaxing scent of lavender surrounds an abundance of luxurious bath and body products that are accompanied by an assortment of items to help that busy lady enjoy a relaxing evening after a long day's work. Available in three sizes.
$58.50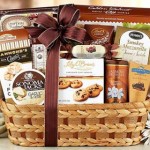 Corporate Gift Basket
This impressive gift basket is overflowing with such an assortment of gourmet treats your office associates won't know where to begin. What an excellent affordable choice when quality counts.
$70.00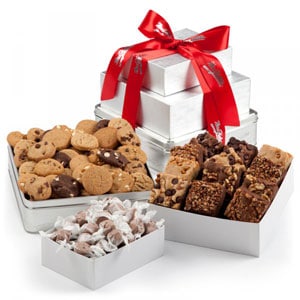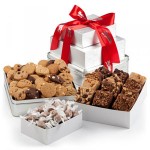 Mrs. Fields® Elegant Cookie Gift Tower
This elegant gift is towering over with Mrs. Field's® holiday treats, and makes a wonderful gift for office workers with a sweet tooth. Free custom ribbon sentiment options are available to make this gift even more unique.
$48.60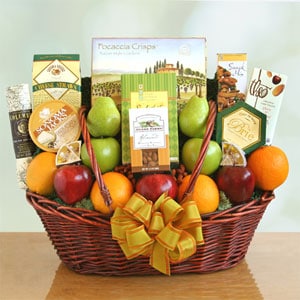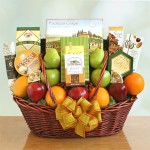 Fruit Gift Basket
There's something for everyone in the office this holiday season with this irresistible gift basket that's just brimming with health conscious treats.
$91.80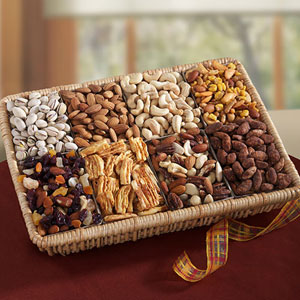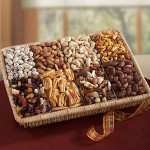 Office Nut Gift Basket
This massive assortment of only the finest holiday nuts and nut-mixes is certain to appeal to everyone in the office this Christmas.
$46.00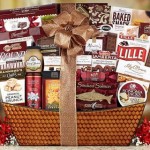 Ultimate Appreciation Basket
One of our most impressive Christmas gifts for office staff, this tantalizing gift basket is certain to be appreciated. With such an assortment of treats that are both salty and sweet, your associates will experience ultimate satisfaction at your office party.
$109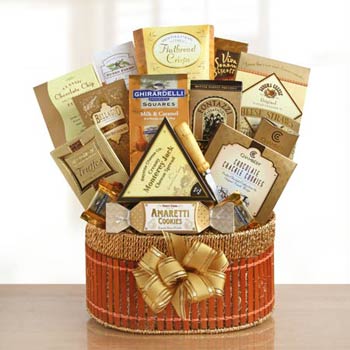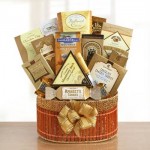 Corporate Gratitude Gift Basket
The Corporate Gratitude Gift Basket is a wonderful way to say thank you to that hardworking office associate on your list this Christmas. It even includes a handcrafted wooden keepsake basket.
$65.70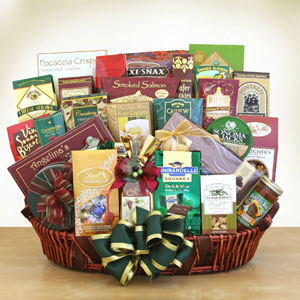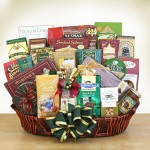 Corporate Extravaganza Gift Basket
This year's office party is certain to be the ultimate extravaganza when your present your office staff with this magnificent gift basket. Chock full of sweet treats, sauces, spreads and salty snacks, this basket even includes hot cocoa to wash it all down.
$164.70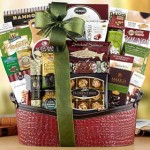 Executive Gift Basket
When it comes to Christmas gifts for office staff with exquisite taste, this Executive Gift Basket is out top choice. Brimming with an abundance of gourmet goodies, this basket offers enough treats to share with all of your office staff.
$141.00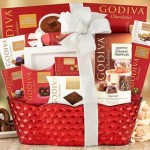 Godiva® Chocolate Gift Basket
Chocolate lovers in the office will be overjoyed when they see all of the luscious chocolate treats in this Godiva® Chocolate Gift Basket. As an added bonus, the gift even includes a tasteful candy dish for serving more goodies in the office throughout the rest of the year.
$75.00
Have you ever noticed that many of the gift baskets and boxes you can purchase from your local store are sparsely filled with off-brand treats?
Creative Commons Attribution: Permission is granted to repost this article in its entirety with credit to ChristmasGifts.com and a clickable link back to this page.