Not Your Ordinary Christmas Gifts for Teens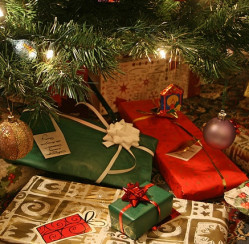 I have seen some pretty off the wall Christmas gifts in my time. My family has a tradition of giving gag gifts and uncommon items to one another; especially when it comes to Christmas gifts for teens, and let me tell you- when you get a bunch of us together to exchange gifts at Christmastime, you had better be prepared to laugh; and sometimes hope that you are not on the receiving end. It all started back when I was a teenager. I had been getting a little bit big for my britches if you know what I mean, and I hadn't been behaving very well. It wasn't anything serious or anything; just random bad behavior I guess. Well my mom had enough, and with Christmas creeping closer, she came up with an idea to get my attention.
My family never put any Christmas gifts under the tree until the night of Christmas Eve, so we never knew who was getting which gifts until Christmas morning. It was so funny to see us scurrying around in the middle of the night trying not to get caught as we placed the gifts under the tree. Well, this particular year, as I approached the Christmas tree I knew immediately something was wrong. While everyone else had stockings that were overflowing with treats, mine hung empty from the mantle. As the gifts were passed out I couldn't believe that I had received only one. Everyone's eyes were upon me as I opened my single, lonely gift, and laughter filled the air when I pulled out a clear bag filled with coal!
Although my "real" gifts were brought to me once everything calmed down, believe me- that was enough to open my eyes and my behavior improved significantly. We had so much fun that Christmas that we all started to compete with each other over who could come up with the funniest, most off the wall Christmas gifts each year, and the tradition has continued every since.
Speaking of off the wall gifts, you're never going to believe what I found right here on ChristmasGifts.com. These GIANTmicrobes plushies are the best unique gag Christmas gifts for teens that I have seen in a long time!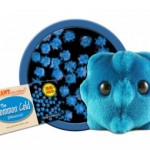 If you have a teen who forgets to wash his hands, refuses to drink his O.J., and hates to take his vitamins, maybe he needs to receive a great big case of the Common Cold this Christmas! This adorable blue stuffed replica of the real rhinovirus might be just what you need to get his attention.
Has your teenager just started dating someone new? Maybe you'd just like to tease her about her latest crush? Whatever the case, she needs to catch this cute little Kissing Disease this holiday season. Made to resemble the real Epstein-Barr virus, this pink plushy is enough to make her hide the mistletoe.
If one of your teens has suffered an injury recently, the Red Blood Cell is just the trick to cheer him or her up. With this erythrocyte look-alike, the whole family is certain to have a bloody good time this Christmas.
These GIANTmicrobes plushies measure between 5-7 inches tall, and will make perfect Christmas gifts for teens. What is the most off the wall gift you have ever received?
Creative Commons Attribution: Permission is granted to repost this article in its entirety with credit to ChristmasGifts.com and a clickable link back to this page.