Mother's Day Ideas To Celebrate Mom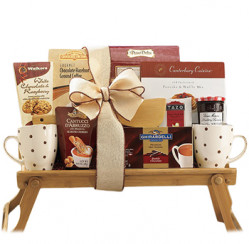 As Mother's Day nears, it's time to start thinking about the best way to honor the most important woman in your life. In addition to your care, attention, Mother's Day gifts and Flowers we can suggest some useful ideas to celebrated the spirit of motherhood and make your dear mom feel loved and appreciated.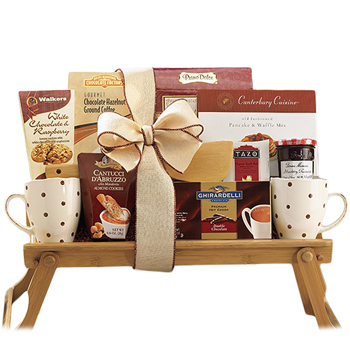 1. Make breakfast in bed for your Mom
Waking up your mom with an yummy breakfast is a great idea for Mother's day. Involve the kids in preparing the breakfast and they're sure to be very happy and excited about it. If the kids are still small, select meals simple enough for them to help, and easy to eat in a reclining position. Serve the food on a breakfast tray for easy eating and don't forget about creative touches like cute doilies, vase of fresh flowers, Mother's day cards. To make the morning truly perfect for the Mom, don't leave the kitchen dirty so she can fully enjoy her very special day!
2. Go Shopping with your Mom
All women enjoy shopping though not all of them have enough time for that, especially if there are little kids in the family. Arrange a shopping day for your mom, take her to a big shopping mall, help her with advice, be there to carry her bags and you'll make her feel the happiest woman in the world!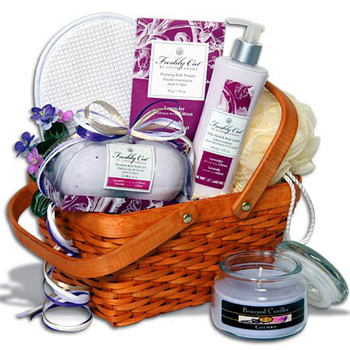 3. Pamper your Mom
Sometimes the best treat for a busy mom is just a relaxing day. Give her a gift certificate to a nice spa salon where she can forget about everyday fuss, relax, and indulge herself. Massage therapy, body treatments, facials, these all time women favorites will rejuvenate and revitalize her body and spirit.
4. Arrange A Family Meal
It's most probably been a while since your whole family got together for dinner or an outdoor picnic. Well, Mother's Day is a great occasion to plan a family day trip to the park, beach or a nice restaurant. The most important is to let your dear Mom have a rest from the kitchen bustle, enjoy the quality time with her loved ones and favorite food.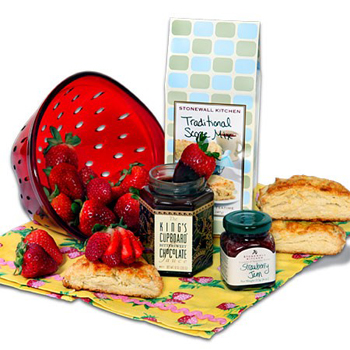 5. Give Your Mom A Gift Basket & Flowers
No matter how you arrange Mother's Day for your Mom, don't forget to give her a beautiful Mother's Day bouquet of flowers, an essential part of the holiday. A luxurious flower basket is also a great idea especially for moms who appreciate refined and sophisticated gifts.
If your mom is far way and you can't be there to show your appreciation in person, sending a gift basket with sweets, fruit, spa products or any other ingredients your Mom enjoys might be a great idea. Beautifully wrapped and decorated such gift basket for Mother's day is sure to make the holiday memorable and special!